Asia
13 killed in wildfires raging in Chile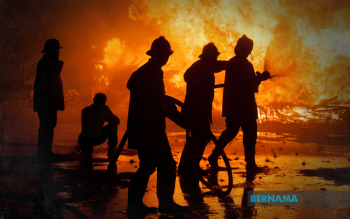 SANTIAGO, February 4 (Bernama) — Thirteen people have died in south-central Chile as forest fires rage in several areas, disaster management agency Senapred said.
"A total of 13 people have died as a result of forest fires in the Biobio, Nublé and La Araucania regions," Senapred said in a statement on Friday, Sputnik reported.
A 37-year-old female firefighter has died, as well as a helicopter pilot and a mechanic fighting the fire in Galvarino village.
There are currently 178 wildfires raging in Chile, covering approximately 8,000 hectares of land.
— Bernama
---
BERNAMA provides the latest, authoritative and comprehensive news and information distributed via BERNAMA Wires. www.bernama.com; BERNAMA TV on Astro 502, unifi TV 631, MYTV 121 IFLIX channels, FM93.9 (Klang Valley), FM107.5 (Johor), FM107.9 (Kota Kinabalu), RM100.9 (Kuching) frequencies BERNAMA Radio .

Follow us on social media:
Facebook : @bernamaofficial, @bernamatv, @Berna Maradio
twitter : @bernama.com, @Bernama TV, @Berna Maradio
Instagram : @bernamaofficial, @bernamatv official, @bernaradioofficial
Tick ​​tock: @bernamaofficial
http://www.bernama.com/en/news.php?id=2161782 13 killed in wildfires raging in Chile