Asia
17 sailors rescued from a problematic fishing vessel: Basarnas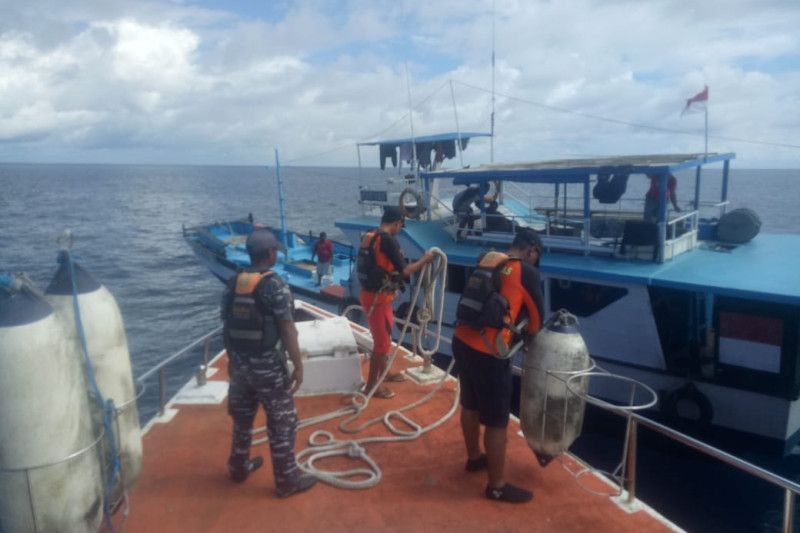 Ternate Island, North Maluku (ANTARA)-According to rescue workers, 17 sailors were rescued from the MV Cendrawasih 276 fishing vessel, which had an engine failure in the waters of South Halmahera, North Maluku.
All the sailors are residents of the village of Maitara in Tidor Kepurauan Town, North Maluku, and the head of the National Search and Rescue Department (Basarnas)-Fasser Rahman of the Ternate office said here on Sunday.
related news: Ministry to review Labuan Bajo's tour boat standards
They are Ishak Hamisi (skipper), Ade Senen (chief engineer), Abubakar Senen (crew), Samad Senen (crew), Jumati Haerudin (crew), Husain Abu (crew), Halim Hamisi (crew). , Identified as Tamrin Hamisi (crew). Crew), Hadi Kiyau (crew), Syahril kiyau (crew), Pidarmin Maraja (crew), Lukman Hamid (crew), Iksan Jumati (crew), Rustam Abas (crew), Mustari Yunus (crew) (Member), Abidin Jafar (crew), and Abu Bakar (crew), he said.
He said the rescue team found the ship about 3.5 nautical miles away from the reported location and found that all sailors were alive, using a Basarnas rescue boat to the port of Penambu Ambakan. He added that he had evacuated.
related news: Ministry of Investment is ready to host the 2nd TIIWAG Conference in Surakarta
related news: Young people were encouraged to actively participate in the G20

https://en.antaranews.com/news/237481/seventeen-sailors-rescued-from-troubled-fishing-vessel-basarnas 17 sailors rescued from a problematic fishing vessel: Basarnas