Asia
2 No vital signs, dozens injured in a building fire in Kaohsiung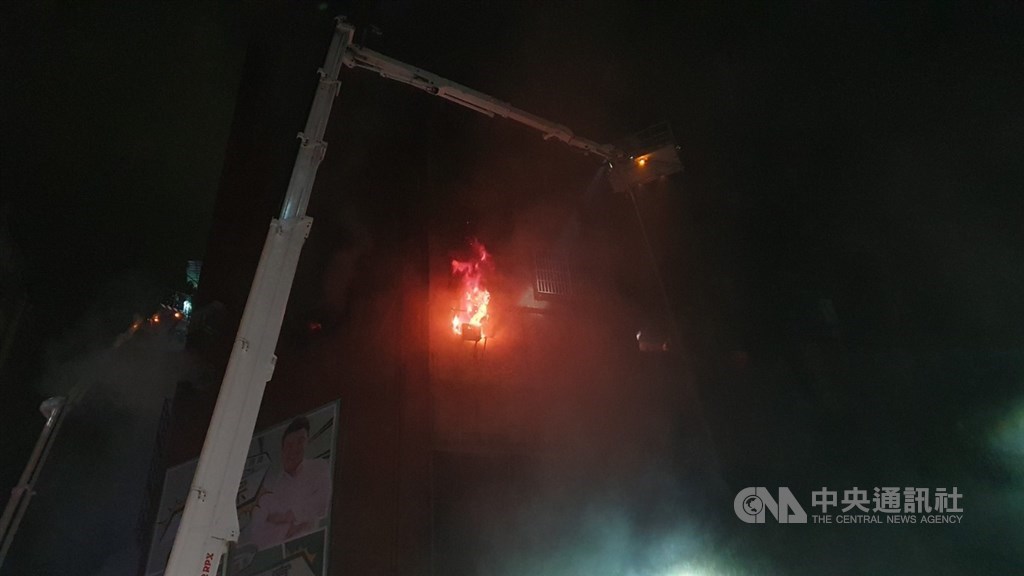 Kaohsiung, October 14 (CNA) A building fire broke out in Kaohsiung, southern Taiwan early Thursday, injuring at least 31 people and two did not show vital signs, fire officials said.
The Kaohsiung City Fire Department was informed that a fire broke out on Thursday at 2:54 am in a 13-story commercial and residential building on Fubei Road in Yancheng District.
A total of 159 firefighters were dispatched to the fire and extinguished at 7:17 am.
As of 9 am, the firefighters rescued 31 people (23 men and 8 women) and hurried to the hospital.
According to fire authorities, the two rescued suffered from out-of-hospital cardiac arrest (OHCA) and had no heartbeat and no breathing before arriving at the hospital.
Firefighters are still combing buildings for survivors and investigating the cause of the flame.
According to fire authorities, the fire broke out on the first floor of a 40-year-old building, involving the entire building with 120 homes between the 7th and 11th floors.
Officials said the age of the building and the pile of belongings that hindered access to many areas made rescue more difficult.
The mayor of Nashikita, Zentomi Hayashi, told reporters that he woke up at midnight when he heard a big explosion and found the building burning.
He said the building is home to more than 100 residents, many of whom are elderly with dementia and disabilities.
Lynn added that many of them were worried that they couldn't escape safely.
Kaohsiung Mayor Chen Heater, who witnessed the scene, said that the multipurpose building was built around 1981, and that there were several now abandoned movie theaters, restaurants, and karaoke clubs on the 1st to 6th floors of the building. Told.
http://feedproxy.google.com/~r/rsscna/engnews/~3/X5hGMwhJ4dw/202110140001 2 No vital signs, dozens injured in a building fire in Kaohsiung