Middle East
2022 Euromoney Saudi Arabia Conference brings together global market leaders on the theme of 'institutionalization of investment and finance'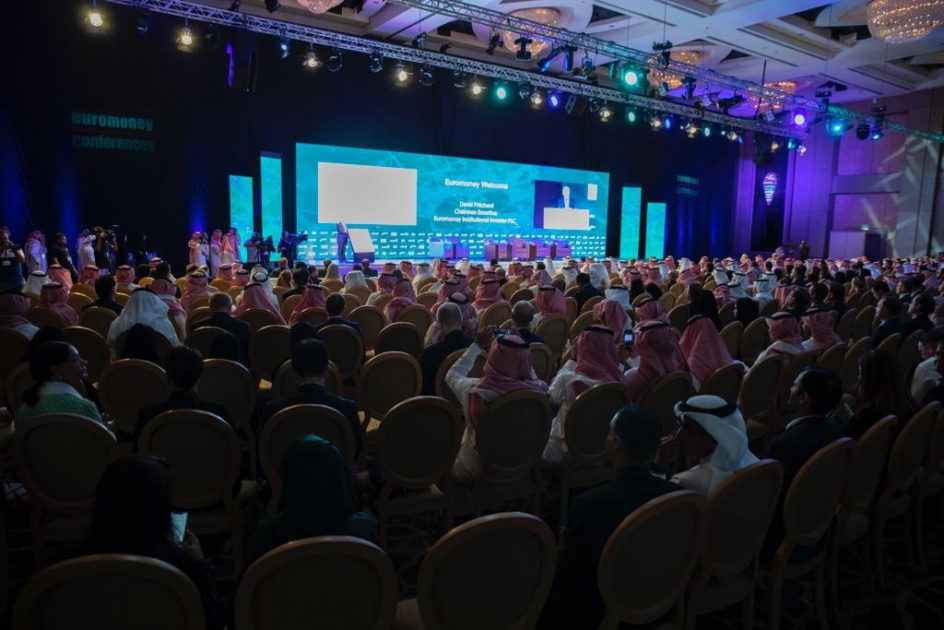 The Euromoney Saudi Arabia 2022 conference will take place on Wednesday 7 September in Riyadh, with a focus on "institutionalization of investment and finance" and under the auspices of Mohammed Al-Jadaan, Minister of Finance of the Kingdom of Saudi Arabia. will be held under In the presence of a group of senior industry leaders and professionals from the financial sector in Arabia, and at local and international levels.
Set to be the first in-person Euromoney Saudi Arabia conference since 2019, the event will explore the latest developments in regional and global financial markets in light of the Kingdom's growth as a burgeoning investment hub It was launched as a timely platform for The conference will provide an opportunity for regional and international leaders and experts to network and chart a course for the recovery of the Kingdom post-COVID-19.
Focused on "institutionalization of investment and finance," the event will bring together Saudi and international industry experts, thought leaders and policy makers to discuss six key topics. These include 'Saudi Arabia's Economy in the Context of Global Macro Outlook', 'ESG and Climate Change', 'Does His ESG Matter in Saudi Arabia?', 'Institutionalization of Real Estate Markets – Housing, Logistics, Tourism, includes hospitality. Reinvigoration of REITS", "Digitalization of Financial Services", "Development of Venture His Capital in the Kingdom".
Taking this opportunity, Euromoney Conferences Commercial Director Victoria Behn said: international capital and investment markets; It is an honor to be back in Riyadh at this pivotal time to discuss Saudi Arabia's ambitious plans to develop a truly new economic paradigm for the region. "
The day will also feature a variety of keynote interviews, including a roundtable discussion with Mr. Majed bin Abdullah Al-Hogail, Minister of Local Government, Rural Affairs and Housing of the Kingdom of Saudi Arabia. Mercer's Asia, Middle East and Africa (AMEA) President Lenny McGowan. Mohammed El Quiz, Chairman of the Capital Market Authority (CMA) and Justin Urquhart Stewart, Co-Founder, Ambassador and Advisor of Seven Investment Management.
The conference's lead sponsors are Citi, Dar Al Akan Real Estate Development, Gulf International Bank, Riyadh Bank, Saudi Tadawul Group, Standard Chartered and Financial Academy. Supported by the Capital Market Authority. Colliers will act as lead sponsor and real estate advisory.
Co-organizers of the conference are Alkhair Capital, BLOMInvest, HSBC, KAMCO Invest, Mercer and Saudi Real Estate Company. Knight Frank was announced as his knowledge partner for the event, Derayah Financial as an associate sponsor, and Argaam as a digital sponsor. Sidra Capital will be the exhibitor and BCA Research will be the research partner.
http://www.eyeofriyadh.com/news/details/2022-euromoney-saudi-arabia-conference-brings-global-market-leaders-together-under-the-theme-the-institutionalisation-of-investment-and-finance 2022 Euromoney Saudi Arabia Conference brings together global market leaders on the theme of 'institutionalization of investment and finance'