Asia
3,175 medical personnel are scattered across Cianjur shelters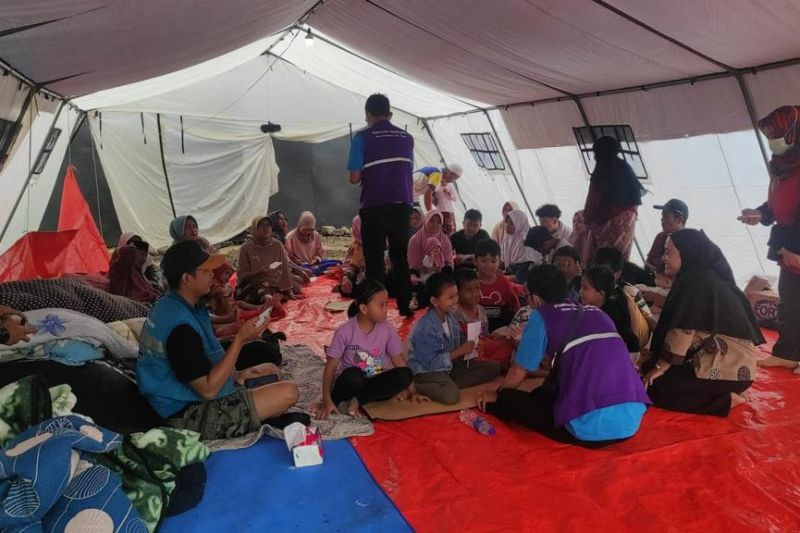 Cianjur, West Java (ANTARA) – The National Disaster Reduction Agency (BNPB) has distributed 3,175 health workers across 194 evacuation sites to treat the affected residents of Cianjur, West Java. said there is.
"It spreads to 194 evacuation sites in eight districts," Abdul Muhari, deputy director of BNPB's disaster data, information and communication center, said in a statement on Monday in Cianjur, West Java.
According to Muhari, the eight districts of Cianjur District are Pachet, Kugenan, Gekburon, Warungkondan, Mande, Chirak, Sibevel and Cianjur Kota.
He noted that the deployed health workforce includes general practitioners, nurses, nutritionists, midwives, pharmacists, monitoring personnel, environmental health staff, therapists, psychologists, and a variety of other health services that support the health services of affected populations. He said it was made up of specialists.
Health service activities under the auspices of the Ministry of Health observed and recorded data to prevent diseases and epidemics, and submitted health logistics to relevant agencies.
In addition, the Cianjur District Health Office has been mobilized to conduct rapid health assessments (RHA) and provide medical services at several refugee points, assessing drug availability, vulnerable groups, and disease at evacuation points. recorded a trend of
He said about 16 ambulances had been provided to escort and accompany victims needing surgery or treatment at medical facilities.
Based on data compiled by the Cianjur District Earthquake Treatment Health Cluster as of Sunday (November 27), an additional five cases of acute respiratory infection (ARI), gastritis, hypertension, diarrhea, and diabetes were reported to the public health center. and the Community Health Center (Puskesmas). .
A total of 155 beds were also prepared for the Cianjur district to receive post-operative patients, spread throughout the 50-bed Cimacan hospital. 20 beds each at Pagelaran South Cianjur Hospital and Dr. Hafiz Hospital. 11 beds in Bayankala Hospital. 50 beds in BBKP Ciloto Cimacan. Five beds in the GKI shelter.
Health workers, members of the hygiene team, also collect and check water quality at 20 evacuation sites.
In addition, larval and fog monitoring was carried out in Shijedir village, Kugenan District.
Meanwhile, infant feeding kitchens (IYCF) have been opened in Chugenang and Warungkondan districts to support nutrition services in the shelters.
Intensive health services are also provided to the Group of Pregnant Women and People with Mental Disabilities (ODGJ).
At each evacuation center, health volunteers continue to call for health promotion (PHBS) and provide education.
related news: Cianjur residents may return home as aftershocks subside: BNPB
related news: East Java dispatches medical team to help victims of Cianjur earthquake
related news: Basarnas extends search for victims of Cianjur earthquake by 72 hours
https://en.antaranews.com/news/262801/3175-medical-personnel-spread-across-cianjurs-evacuation-locations 3,175 medical personnel are scattered across Cianjur shelters