America
6.1 Magnitude earthquakes shake Afghanistan.At least 280 dead, 500 injured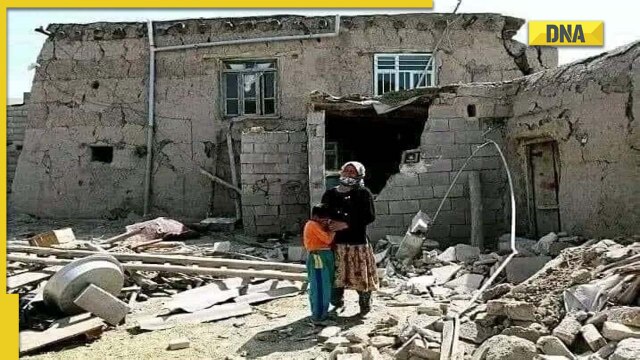 A magnitude 6.1 earthquake that struck neighboring countries Afghanistan and Pakistan early Wednesday killed at least 280 people and injured more than 500. According to the United States Geological Survey (USGS), the epicenter of the quake was 40 km from the city of Khost in Afghanistan. Apart from this, the shaking of the earthquake is also felt in Pakistan.
According to the European-Mediterranean Seismological Center, the impact of this quake was within a radius of 500 km. The quake caused tremors in Afghanistan, Pakistan and India.
Read | A strong earthquake with a magnitude of 6.1 struck Pakistan and Afghanistan. 5.1 Earthquake also tries Malaysia

Mohammad Nasim Haqqani, head of the Taliban's disaster management authorities, said most of the deaths were confirmed in neighboring Paktika, killing 100 and injuring 500. He said the deaths were also reported in Nangarhar and the eastern province of the host.
"Unfortunately, a major earthquake struck four districts of Paktika last night, killing and injuring hundreds of compatriots and destroying dozens of homes. All emergencies to prevent further damage. We are calling on the agency to send a team to the area, "spokesman Bilal Karimi tweeted.
Shivering felt in many cities in Pakistan
A magnitude 6.1 earthquake also struck Pakistan.. Currently, there is no news about loss of life and property. According to Geo News, a magnitude 6.1 earthquake struck parts of Pakistan's Punjab and Khyber Pakhtunkhwa provinces early Wednesday. Seismic tremors were felt in many places, including Islamabad, Multan, Bacar, Faria, Peshawar, Malakand, Swat, Mianwali, Pakpattan, and Bunaire.
Malaysia earthquake
According to the National Center for Seismology, there were also magnitude 5.1 earthquakes in some parts of Malaysia. The epicenter of the earthquake was 561 km west of the capital Kuala Lumpur.
https://www.dnaindia.com/world/report-pakistan-6-1-magnitude-earthquake-rocks-afghanistan-at-least-280-killed-500-injured-2962669 6.1 Magnitude earthquakes shake Afghanistan.At least 280 dead, 500 injured