Asia
A cultural festival held in western China's Chongqing Fengdu to call for Chinese New Year blessings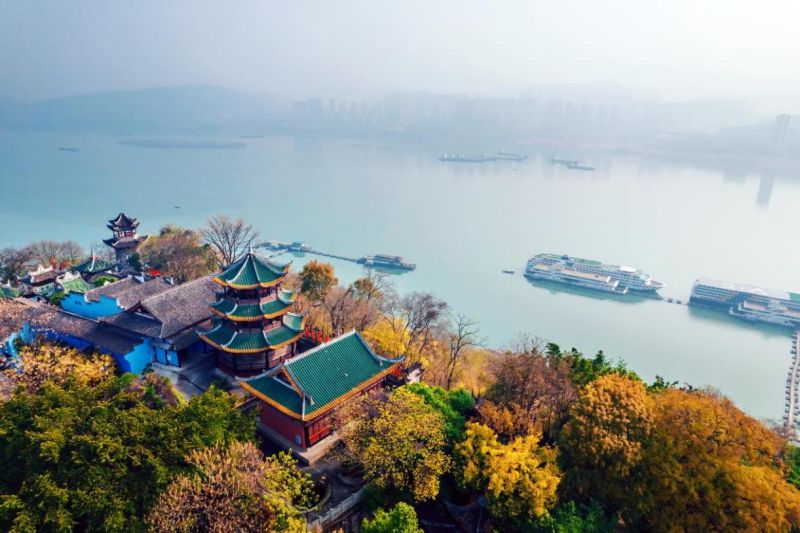 Asia Net 99480

Chongqing, January 23, 2023 (ANTARA/Xinhua-AsiaNet) – The Chinese New Year Blessing Cultural Festival kicked off on January 23, the second day of the Lunar New Year, in Fengdu County, Chongqing City, western China. Held in the midst of Chinese New Year festive elements, the festival showcased the Chinese people's vision for a better life and congratulations to their families and friends.
In the evening, Fengdu County on both sides of the Yangtze River was illuminated by colorful lights and shadows. The sound of good luck bells rang out, and a lively phoenix, a flamboyant Chinese auspicious bird, slowly rose from the northern shore of Fengdu County, signaling the beginning of a show of light and shadow. A lifelike phoenix soars high in the sky, and people gather with their hands folded to wish for the Chinese New Year.
"Festivals add to the atmosphere of the Spring Festival!" Su from Shanghai said she was fascinated by the abundance of interactive activities. He sent his blessing to the online digital program of the Light and Shadow Show, and the blessing was displayed in the night sky of Toyoto.
According to Chongqing Fengdu Mingshan Tourism Group, the festival, which lasts for a month from January 23rd to February 21st of the lunar calendar, is divided into 23 colorful activities in 6 sections related to different celebration events . A series of activities such as the Phoenix Light and Shadow Show, the Blessing Lamp Flight, the Lantern Festival, the Red Envelope Sharing, and the Market Fair. Give people a warm New Year experience.
Place lamps on the river at the pier to make wishes, call out happiness on the Blessing Wall of Phoenix Gate, play the tones of happiness on the Music Walk, and write Chinese New Year couplets for good luck in the city square. You can collect one prayer. Bless the New Year at the scenic spot of Shuanggui Mountain, take home a small blessing gift at Xifu Pavilion, light up the Fengdu Port Building and beat the drums to express blessing… I have seen elements of Chinese culture in Fengdu areas, scenic spots, streets and alleys.
Occupying a unique place in traditional Chinese culture, Fengdu is one of the 72 sacred sites of Taoism. Holding a cultural festival to pray for good luck and showcasing the charm of traditional Chinese culture among the rich festive elements of the New Year will promote the prosperity of the local culture and tourism industry, and contribute to the economic and social development of the culture. will give you a stimulus.
Source: Chongqing Fengdu Mingshan Tourism Group
Image attachment link:
https://en.antaranews.com/news/270447/cultural-festival-held-in-west-chinas-chongqing-fengdu-to-solicit-blessings-for-lunar-new-year A cultural festival held in western China's Chongqing Fengdu to call for Chinese New Year blessings