Middle East
Acino will strengthen its business in Saudi Arabia following sustainable growth in the Middle East and Africa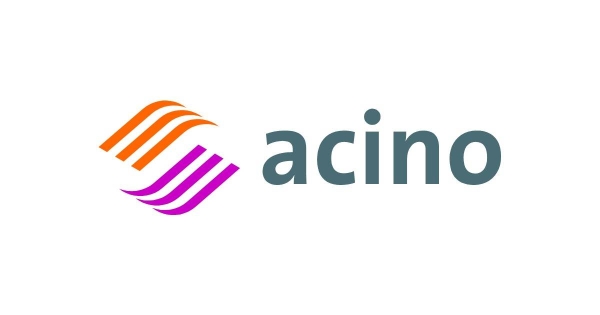 Riyadh — Acino, a leading provider of high quality medicines and services, today announced its entry into the Kingdom of Saudi Arabia by establishing a legal entity and office in Jeddah.
This move is part of the company's growth strategy in the Middle East, Turkey and Africa, pursuing its mission to provide access to quality medicines for the benefit of patients.
This announcement was made during an event held at the office of the Ministry of Investment of Saudi Arabia (MISA). Representatives in attendance included Dr. Sara Althari, Managing Director and Advisor of MISA. His Excellency Abdullah al-Masodo, a Saudi commercial attaché to Switzerland. Acino, CEO, Steffen Saltofte; Dr. Andrew Bird, General Manager and Regional Head, Middle East, Turkey, Africa, Asino. Country manager of Fahad Al Otaibi, Saudi Arabia and Asino.
"Biotechnology and healthcare are at the forefront of our country's priorities, and we are working with pharmaceutical companies around the world to bring the kingdom the highest quality care and industry expertise. "Masu," said Dr. Sara Altari, Director of Biotechnology & Pharma Management. Saudi Arabia investment. "We welcome the expansion of Acino's business and footprint in the Kingdom and are deeply encouraged by the company's commitment to invest in our healthcare ecosystem. Acino is an advanced drug delivery throughout the region. We have a solid track record of providing technology and we are confident that this is the beginning of a lasting and meaningful partnership between Acino and the Kingdom of Saudi Arabia. "
In 2017, Acino made a presence in the kingdom by establishing a science office. The decision to expand further in the country follows the great demand for its products and services. The company's plans in Saudi Arabia include bringing global expertise to Saudi Arabia and hiring people as part of its investment in human resources and scientific activities.
Acino will also work with local manufacturers to explore opportunities to produce carefully selected medicines in the country.The Jeddah office fulfills its mission not only to provide access to high quality and affordable medicines for both domestic and international patients, but also to provide future support for the country. Health Sector Transformation Programmyself As part of NationalVision 2030.
Acino CEO Steffen Saltofte said: "We work closely with the Ministry of Health, manufacturers and a wide range of medical professionals to improve the quality of care and improve treatment outcomes. Our arrival in Saudi Arabia is warm from the Ministry of Investment. It is supported and is based on new momentum from the KSA government in plans to strengthen the healthcare sector. "
https://saudigazette.com.sa/article/618843/BUSINESS/Acino-strengthens-operations-in-Saudi-Arabia-following-sustained-growth-in-the-Middle-East-and-Africa?ref=rss&format=simple&link=link Acino will strengthen its business in Saudi Arabia following sustainable growth in the Middle East and Africa