Europe
Acquire a trio to perform traditional Irish music in Luxembourg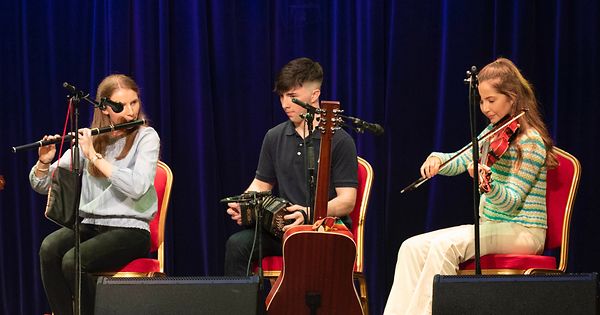 The award-winning trio of concertina Oisin Bradley, fiddler Aoibin Morgan and flute Lucia Morgan will perform at the Cultural Center Cessange on December 10th.
Photo credit: Photo: Comhaltas Luxembourg
The trio, winners of the All-Ireland Fleadh, an Irish music competition that attracts participants from all over the world, will perform in Luxembourg in December for an evening of traditional Irish music with concertinas, fiddles and flutes.
Fleadh (pronounced flah) has several qualifying rounds and the final draws huge crowds to the annual festival held in a different town or city in Ireland.
County Down's winning trio of three young musicians – concertina Oisín Bradley, fiddler Aoibhín Morgan and flute Lucia Morgan – will perform at Cessange's Cultural Center on Saturday, December 10th.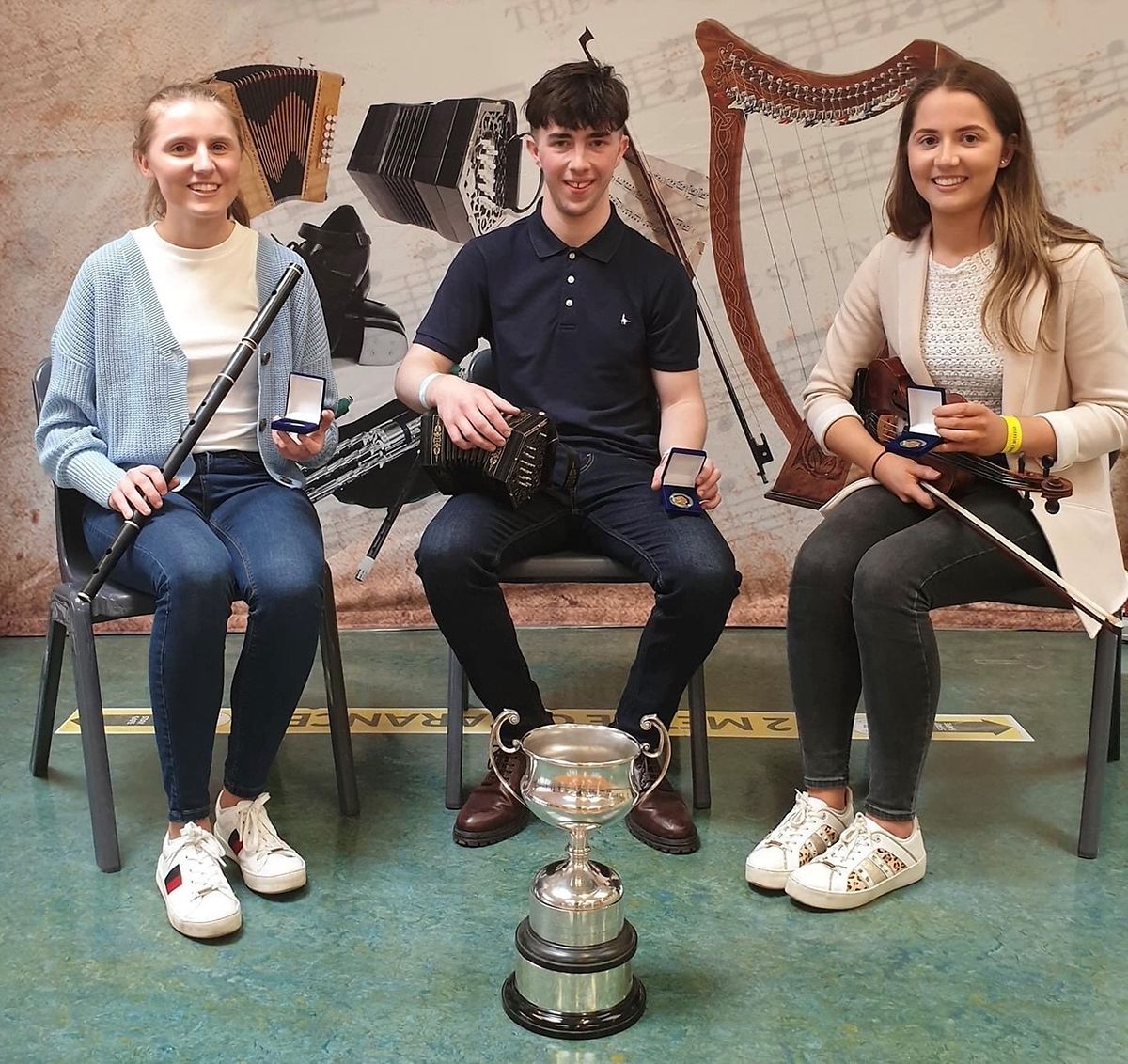 Winner of the prestigious All-Ireland Fleadh
Photo: Comhaltas Luxembourg
The three Wallenpoint natives began playing traditional Irish music at the age of six and have performed throughout Ireland, the United States and St. Petersburg, Russia while still in college.
As part of the visit, there will be a fiddle, flute and concertina workshop on the Saturday afternoon before the concert. Workshops and concerts take place at the Cultural Center on St. Joseph Street in Sessange.
Comhaltas promote Irish culture
Comhaltas Luxembourg hosts the concert. Founded in 1981, Conhaltas Luxembourg A club dedicated to the promotion of Irish music, dance and culture. We hold dance classes and traditional music sessions that anyone can participate in. For several years before the pandemic, we have also run an Irish music summer school for children and hope to start again next year.
On January 20, 2023, accordionist David Munnelly and guitarist Shane McGowan will perform at the Neimënster Abbey. Comhaltas will also hold his Ceili at the Cultural Center in Hollerich on March 18, in honor of St. Patrick's Day. There is Ceili for children in the afternoon. You can find a list of events organized by Comhaltas here.
Population growth in Luxembourg
there were 2,369 As of January this year, the number of Irish citizens living in Luxembourg has increased significantly from 1,604 residents in 2015. Embassy of Ireland in Luxembourg It often hosts cultural events, operates immigration assistance programs for expats and a global Irish network that fosters economic, commercial and cultural ties.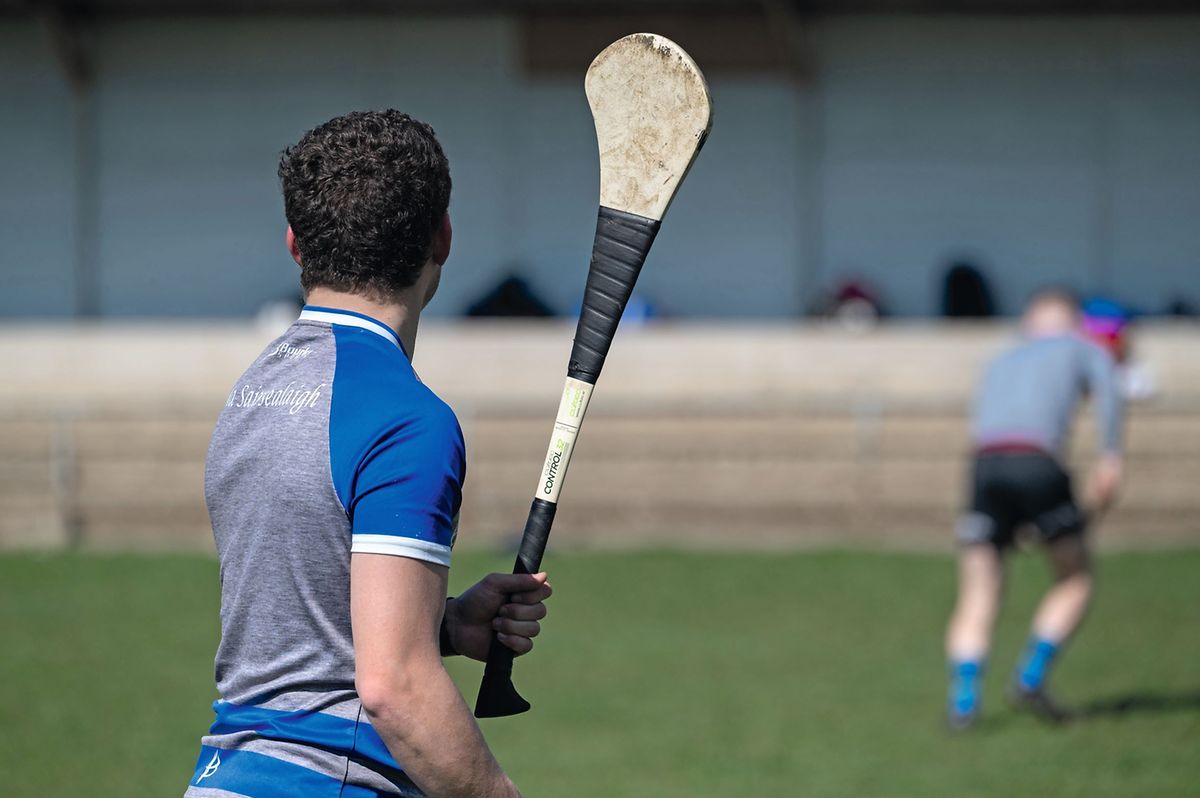 Luxembourg is currently one of 90 GAA clubs on the continent.
Photo: Guy Jalet
Kumann Gerach Luxembourgwhich organizes events and activities related to Irish language and culture in Luxembourg. Luxembourg GAA has Gaelic football, hurling and camogie women's, men's and youth teams that regularly play against teams from neighboring countries. Also operates GAA Club Na Nog On Sunday afternoons, children of all nationalities learn hurling and Gaelic football in the warmer months at Stade Michel Wagner in Weimerskirch.
of The Irish Club of Luxembourg Planning and participating in events British Irish Film Festival.
More places to listen to Irish and Celtic music
The Zeltic Festival, a celebration of all forms of Celtic music, will take place in Dudelange and the capital in 2023. Zeltic We also organize other sessions and social clubs featuring live performances.
You can listen to live performances by Irish bands at ailelux Irish pubs and restaurants, and black stuff Guinness and Irish whiskey tastings are also available.
You can find more Irish bars in our list saint patrick's day celebration It was published earlier this year.
---
A new article was published in the Luxembourg Times Mobile app, download here! Luxembourg Times delivered to your inbox twice a day.Sign up for our free newsletter here.
http://www.luxtimes.lu/en/community-and-lword/winning-trio-to-play-traditional-irish-music-in-luxembourg-6385c30fde135b9236ba5184 Acquire a trio to perform traditional Irish music in Luxembourg