Asia
AICIS reflects open and moderate Islamic studies in Indonesia: Minister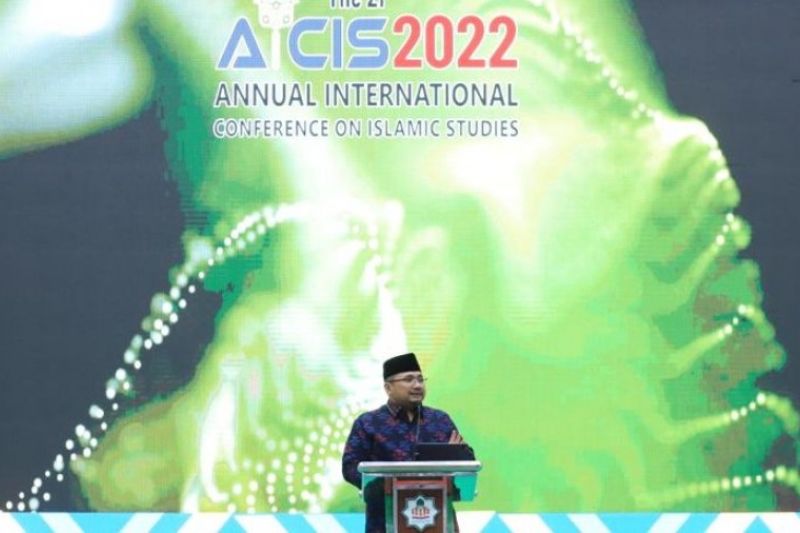 Therefore, it requires serious effort.
JAKARTA (ANTARA) – Minister for Religious Affairs Yaqut Cholil Qoumas said the Annual International Conference on Islamic Studies (AICIS) has demonstrated good practice in open and moderate Islamic studies in Indonesia.
"Although AICIS is an international event on Islamic Studies, the event also invited several Islamic Studies observers from various other studies. It shows what we are doing," he said in a statement Friday.
He said the event was a joint effort to encourage a love of science, hone intellectual abilities, and continue to contribute to the progress of nations, religions, and humanity.
Several national and international keynote speakers from various religious backgrounds participated in the 21st AICIS implementation.
"(This) shows the Ministry of Religious Affairs' commitment to provide capacity building for scientists and other intellectual sector actors, especially within the ministry and throughout Indonesia," the minister said.
related news: TNI commander prepares 18,030 joint personnel to secure G20 summit
The minister expected the conference to develop a roadmap on the recontextualization of Islam, the implementation of which could involve world leaders, including political and social leaders. I have. educational center; inclusive not only for public figures but also for those of Islamic background.
"If necessary, we will appoint a few emissaries to implement the strategy[on the roadmap]so it will require serious effort," Qoumas said.
Furthermore, he affirmed that the establishment and implementation of the roadmap will require strong academic debate and support.
related news: G20 Summit: Government announces visa exemption for delegates, journalists
He said the recontextualization of Islam is critical in the context of current global uncertainty due to conflict, economic recession, energy and food supply disruptions, and interreligious and interfaith clashes. was evaluated as
The theme of the 21st AICIS is "The Future of Religious Affairs, Digital Transformation, Knowledge Management, and Social Resilience in the G20".
The event will be held in Mataram City, West Nusa Tenggara (NTB) on 20-22 October 2022 and Bali on 1-4 November 2022.
related news: G20 summit should not be affected by natural disasters: governors
related news: Indonesia builds intelligence cooperation ahead of G20 summit
https://en.antaranews.com/news/256089/aicis-reflects-open-moderate-islamic-studies-in-indonesia-minister AICIS reflects open and moderate Islamic studies in Indonesia: Minister