Europe
Airport traffic returns to 88% of pre-COVID levels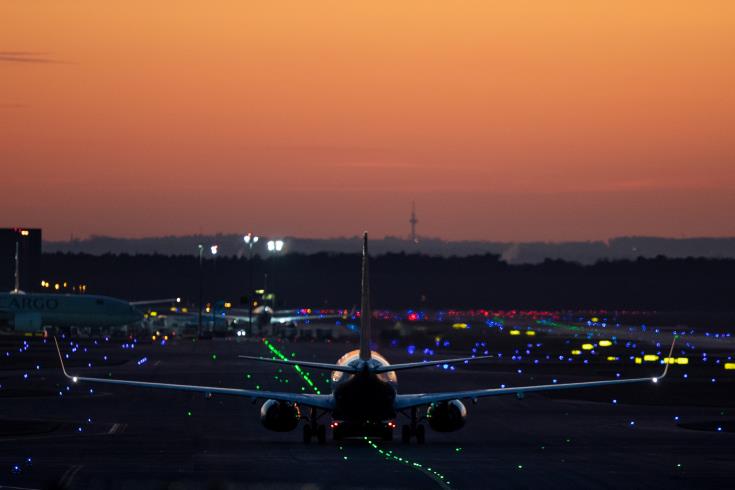 According to industry body ACI EUROPE, passenger traffic across the European airport network increased +61% year-on-year in the third quarter.
International passenger numbers (+84%) surged as leisure and VFR travel boomed during peak summer months, largely due to unrestricted cross-border travel.
Domestic passenger traffic (+14%) expanded at a slow but dynamic pace.
Compared to pre-pandemic (2019) levels, passenger numbers were -12% in Q3, a significant improvement over Q2 (-17%) and Q1 (-39%).
The EU+ market continued to drive the recovery, with intra-block airport passenger traffic up +74% in the third quarter compared to the same period last year.
The best performances came from airports in the UK (+202%), Finland (+194%) and Ireland (+188%). This largely reflects the fact that governments in these countries were slow to ease travel restrictions last year.
Compared to pre-pandemic levels, airports in the EU+ market were -13%, with wide variations in recovery performance.
Airports in Greece (+4.8%), Luxembourg (+3.3%) and Iceland (+1%) pre-pandemic number of passengers.
Major tourism market airports, including Portugal (-1.8%), Spain (-7.8%), Croatia (-9.3%) and Italy (-11.4%), are generally EU+, along with Romania (-4.8%). Above average. ), Lithuania (-7.6%), Ireland (-10%) and Poland (-11.2%) were driven primarily by significant ultra-low-cost carrier capacity growth.
Airports in the largest EU+ aviation market recovered at a slower pace. France (-14.1%) showed the best results, followed by the UK (-18.1%) and Germany (-25.9%).
The exposure of these markets to intercontinental traffic (particularly to Asia) and limited airport capacity at some hubs in the UK and Germany acted as limiting factors for the recovery.
On the other hand, airports in Finland (-35.4%), Czech Republic (-30.9%), Latvia (-28.7%) and Bulgaria (-27.7%) saw significantly higher growth, mainly due to the impact of the war in Ukraine and related sanctions. I'm late. Against Russia and Belarus.
At airports in the rest of Europe, passenger numbers increased by 18% year-on-year in the third quarter.
The best performance came from Israeli airports (+164.4%), while Ukrainian airports lost all commercial air traffic and passenger numbers in Belarus (-15.9%) and Russia (-3.9%). The non-airport average was lowered due to the decrease in -EU+ Block.
recovery pattern
Passenger traffic at Europe's top five airports increased by +79.4% in Q3 compared to the same period last year, compared to the pre-pandemic (Q3 2019), mainly due to continued travel restrictions in parts of Asia. quarter) remained -16.9% below its level.
Istanbul is Europe's busiest airport and the only major European hub to see passenger numbers 3% above pre-pandemic levels.
Passenger numbers increased by nearly +56.1% compared to Q3 2021.
London-Heathrow came second, followed by Paris-CDG.
Compared to last year's third quarter, UK and French hub volumes increased +187.1% and +83% respectively, below pre-pandemic levels and -18.4% and -19.9% ​​respectively.
Compared to Q3 last year, capacity restrictions limited passenger growth in Amsterdam-Schiphol (+54.1%) and Frankfurt (+62.3%).
The Dutch and German hubs ranked 4th and 5th, both less than -20% compared to 2019 and earlier.
Paris-Orly (+3.7%) surpassed pre-pandemic (Q3-2019) passenger numbers.
Palma de Mallorca (-2.4%) and Athens (5%) came closest to a full recovery in passenger numbers, along with Lisbon (-5.2%), Antalya (-8.2%) and London-Stansted (-9.6%) .
Madrid could handle 2% fewer passengers than Frankfurt and was the sixth busiest. european airports Q3 (-14.5% compared to Q3 2019).
Airports serving popular tourist destinations and relying on low-cost airlines saw passenger numbers above 2019 levels.
Includes: Perugia (+125.4%), Zadar (+58%), Santorini (+37%), Funchal (+30.4%), Turin (+26.3%), Corfu (+19.9%), Figari (+19.8%) , Chania (+18.9%), Olbia (+11.3%), Naples (+10.3%), Menorca (+9.3), Charleroi (+9.3%), Paphos (+8.2%), Palermo (+4.3%), Bologna (+3.3%).
post Airport traffic returns to 88% of pre-COVID levels first appeared financial mirror.
https://www.financialmirror.com/2022/10/27/airport-volumes-recover-to-88-of-pre-covid/ Airport traffic returns to 88% of pre-COVID levels