Middle East
Al Rushaid Group has signed the National EPC Champion Agreement as part of the Aramco Namaat Venture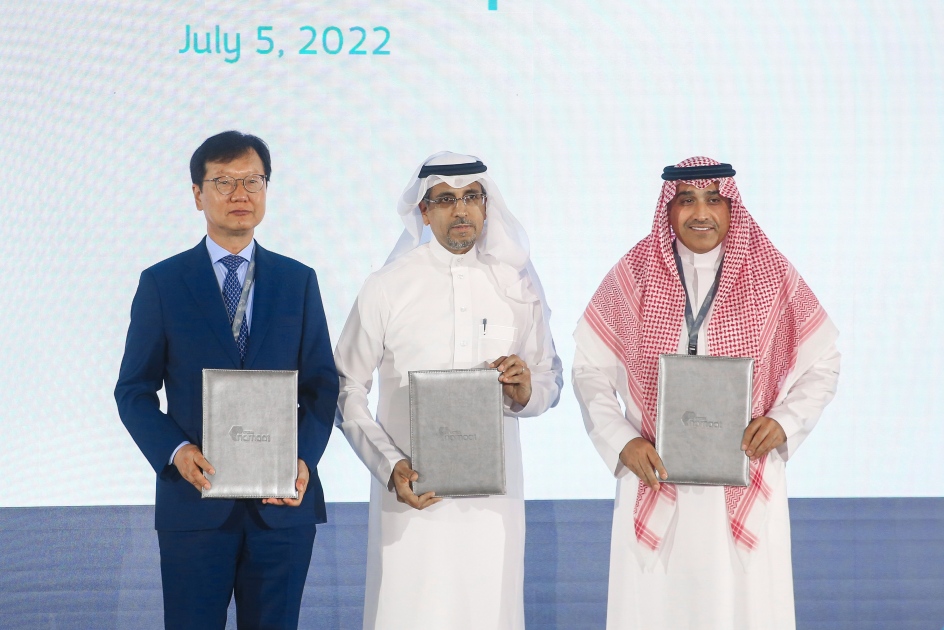 Al Rushaid Group, a leading Saudi-owned conglomerate that excels in establishing and growing companies in multiple sectors such as oil and gas, energy services, construction, mining, agriculture, healthcare and real estate, Create a national EPC (engineering, procurement, construction) JV ("contract") within the kingdom.
A formal agreement was previously reached between Samsung Engineering, Arleshide Oil Investment Company (ARPIC), and Saudi Aramco. Sungan Choi, President and CEO of Samsung Engineering, Abdulkarim Ghamdi of Saudi Aramco, Vice President of Project Management, and Rasheed Al Rushaid, CEO and Chairman of ARPIC, attended the Namaat event and previously signed the contract.
The agreement establishes the EPC Champions Joint Venture by ARPIC and Samsung. The new EPC Joint Venture aims to raise the level of saudization, maximize iktva targets and deploy cutting-edge construction technology in line with the Saudi Aramco Namart Program. By signing this agreement, ARPIC and Samsung are committed to being established in KSA and establishing a new EPC company for EPC projects from customers in Saudi Aramco and other kingdoms.
Rasheed Al-Rushaid, Chairman, President and CEO of AlRushaid Petroleum Investment Company, commented on this occasion, saying: Is in line with our mission to provide the world's most innovative professional companies with the means to meet the development needs of the Kingdom of Saudi Arabia. We believe this project will promote further investment and growth in the Saudi Arabian economy. In line with the goals of Saudi Vision 2030 "
Sung An Choi, CEO of Samsung Engineering, commented: The Al Rushaid Group continues to maintain our commitment. We are confident that we will leverage our extensive experience in the Kingdom of Saudi Arabia to provide the best service as a pioneer in digital innovation and automation solutions. "
The EPC National Champions Initiative under the Aramco Namart Program aims to develop robust EPC National Champions with multi-sector capabilities. Each EPC National Champion is expected to make significant use of its partnerships with strong international and regional companies while contributing to the Saudi Arabian economy.
http://www.eyeofriyadh.com/news/details/al-rushaid-group-signs-national-epc-champion-agreement-as-part-of-aramco-namaat-venture Al Rushaid Group has signed the National EPC Champion Agreement as part of the Aramco Namaat Venture