Asia
Amman International Tennis Championships Held Again in Jakarta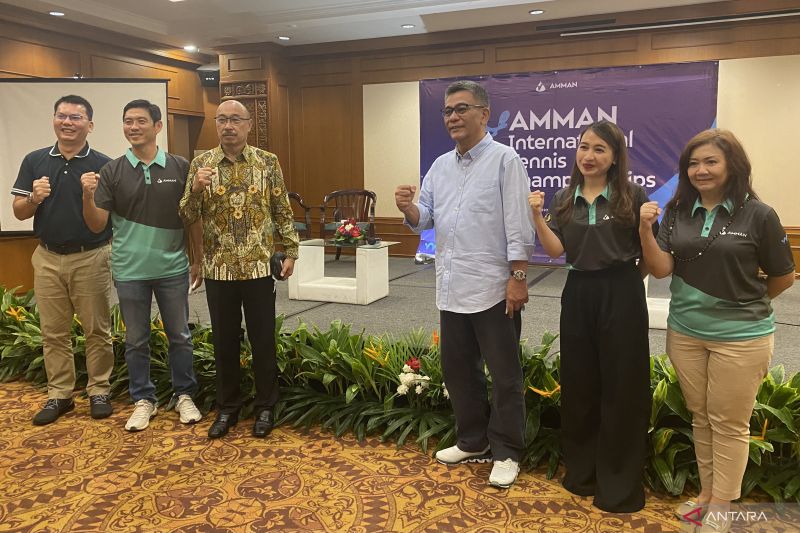 JAKARTA (ANTARA) – After two years of the COVID-19 pandemic disrupting activity and life, the professional men's tennis tournament Amman International Tennis Championships will return to Indonesia.
Included in the International Tennis Federation's (ITF) men's world tennis official competition calendar, the championship will run in two series over two weeks from 7-21 August 2022 here at the Sultan Hotel.
"With about 18 countries registered, the match will be of high quality," said Rildo Ananda Anwar, president of the Indonesian Tennis Association's Central Management Board (PP Pelti), at a press conference on Saturday.
He said this is an opportunity for Indonesia to earn a wild card and gain experience in international tournaments.
The Amman International Tennis Championships offers a total prize pool of USD 15,000, or approximately Rp 225 million per series.
The event is an entry-level professional tournament that helps host country tennis earn international ranking points.
All Amman International Tennis Championship Series features 32 main round slots and 48 spaces for the qualifying rounds of one event.
On the other hand, in the doubles division, only 16 teams have qualified for the finals.
Indian tennis player Sasikumar Mukund, who is ranked 441st in the world, will be the top player in the first series of the championship, according to the ITF site.
The 18 countries participating in the tournament are Malaysia, Thailand, Singapore, Vietnam, Philippines, Hong Kong, China, Japan, South Korea, India, Australia, New Zealand, Netherlands, Russia, France and South Africa.
The host country will send ace athletes such as Muhammad Lifki Fitriadi, who was part of the national team that won the silver medal in the men's group at the 2022 SEA Games in Vietnam.
Moreover, Nathan Anthony Bahki is currently the best junior tennis player in Indonesia.
In addition, two other Indonesian tennis players – Achad Imam Marhu and Rifky Sukma Ramadan – received wildcards in the main lottery.
related news: Indonesia wins overall APG Para table tennis title
related news: Christopher, Champion of Garuda Indonesia Tennis Open 2014 – (d)
https://en.antaranews.com/news/243177/amman-international-tennis-championship-held-again-in-jakarta Amman International Tennis Championships Held Again in Jakarta