Asia
APEC Officials Seek to Address Uncertainty and Improve Resilience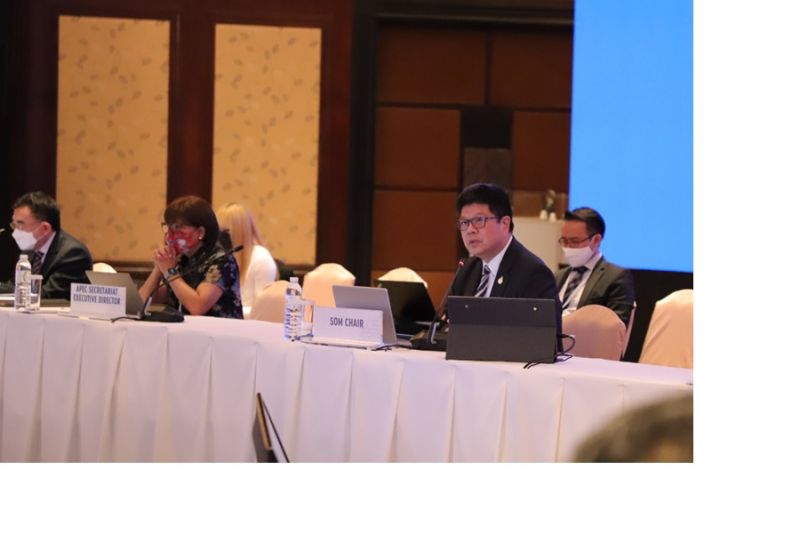 JAKARTA (ANTARA) – Amid ongoing economic and geopolitical challenges, APEC (Asia-Pacific Economic Cooperation) stakeholders are now working together to build a more resilient and inclusive future for the Asia-Pacific region. We are holding a meeting to explore cooperation.
According to a release, the 3rd APEC Technical Conference Cluster is currently being held in Chiang Mai, about 700 kilometers north of the Thai capital of Bangkok, and will bring together nearly 2,000 policymakers, officials and the private sector from 21 APEC economies. Department representatives are present. From the APEC Secretariat received here on Tuesday.
The series of meetings will culminate in a two-day high-level plenary session on 30-31 August 2022, chaired by Thani Thongpakdi, Thailand's Undersecretary for Foreign Affairs and Chair of the 2022 APEC Senior Officials.
This will be the last meeting of the year before APEC officials prepare for the Leaders Week scheduled for November 14-19.
The International Monetary Fund (IMF) expects the global economy to slow to 3.4% in 2023 before the gross domestic product (GDP) rate slows further to 2.9%.
The same scenario is projected for APEC, with a recent report predicting slower-than-expected economic growth in the region of 2.5% this year and 3.4% next year.
related news: APEC region growth slows amid uncertainty and crisis: report
APEC Secretariat Executive Director Rebecca Sta Maria said it was a particularly difficult time for policymakers, and the APEC region remains focused on building a more resilient, inclusive and sustainable future. said there was a need. Secure the region's future from crisis.
"The heightened uncertainty brought about by recent events poses a risk of mistrust of globalization, multilateral institutions and each other," she added.
"Disagreement spills over into multilateral fora, and while it is undeniably important, it should not prevent APEC member economies from coming together to prevent existential threats like climate change. It is "divided into distinct blocks" that are not modified or even managed by Sta Maria, said Sta Maria.
Ahead of this November's technical meeting cluster and APEC Economic Leaders' Week, Stas Maria said that organizations like APEC will help the global economy by strengthening policy coordination and regional cooperation by adopting economic resilience policies. said it would play a major role in rebuilding Ensure trade transparency and predictability.
Several ministerial and high-level meetings will also be held in parallel with the technical meeting cluster. Specifically, the APEC Tourism Ministerial Meeting on 19 August, the APEC Forestry Ministers Meeting on 24 August, the APEC High Level Health Meeting, the Economy on 25-26 August, and the Food Security Ministerial Meeting on 26 August. meeting.
In today's challenging environment, Sta Maria said, multilateral institutions like APEC have the power to help meet challenges in a coordinated, integrated and cohesive manner, ensuring that all work is ultimately regional. He argued that it had a role to play in ensuring benefits for the people living in
"We will continue to foster effective partnerships and cooperation across the region, including between the public and private sectors, particularly the APEC Business Advisory Council, and other regional forums and key stakeholders, including the youth of the region. I will keep emphasizing," she added.
related news: An overriding need for a region where APEC secures its future from crisis
related news: APEC Seeks Full and Sustained Recovery Amid Complexity
https://en.antaranews.com/news/244825/apec-officials-seek-to-address-uncertainties-improve-resiliency APEC Officials Seek to Address Uncertainty and Improve Resilience