Europe
April airport traffic at 85% of pre-COVID levels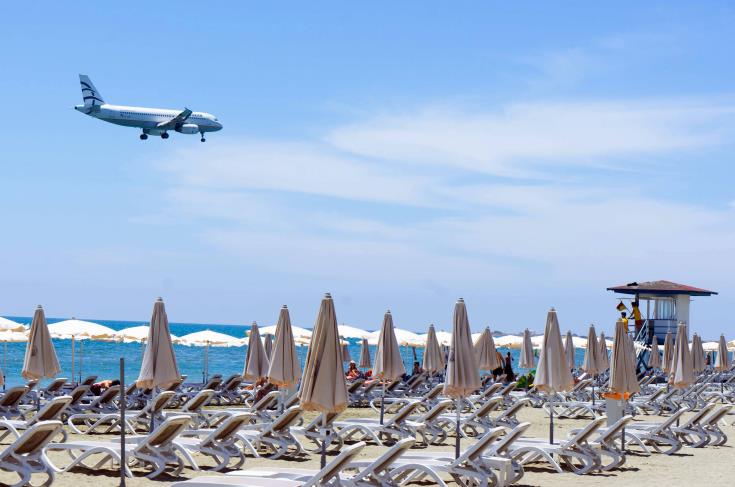 Passengers at the airport increased during the Easter holidays in April, reaching 85% of pre-pandemic levels in 2019 with record visitors to Cyprus.
Transport Minister Yiannis Karousos welcomed the improvement in passenger transport in the first four months of this year. He was 70% compared to the same period in 2019.
Passenger traffic at Cyprus Airport from January to April reached 70% of the traffic recorded before the coronavirus, according to figures released by the Ministry of Transport on Tuesday.
By April 30, 1,587,337 passengers had passed Larnaca and Paphos airports, while last year's COVID measures were 230,908.
In April alone, 732,626 passengers passed through Larnaca and Paphos airports, up from just 108,030 in April last year. As a result, the flight capacity was 81%.
The largest share of passenger transport in April is from the United Kingdom (241,000), followed by Greece (117,000), Germany (52,000), Israel (51,000), Poland (35,000), Austria (29,000) and Italy (20,000). increase.
Karousos said: "The fact that passenger traffic in April is 85% of April 2019 is a national fact. Air connectivity And efforts to close the gap created in the Russian and Ukrainian markets. "
He said Cyprus, despite the war in Ukraine and sanctions on Russia, attracted airlines to strengthen its air connections, open up new markets and establish bases on the island.
"The Ministry of Transport is working with the Deputy Ministry of Tourism and the manager of Hermès Airport to restore air connectivity in Cyprus," said Karousos.
Cyprus was initially 9 million passengers This year; however, the revised post-war estimates in Ukraine pushed that number down to about 7.5 million.
The tourism sector is still licking its wounds from the coronavirus pandemic and the restrictions imposed.
According to data released by airport operator Hermes Airport, passenger traffic in Larnaca and Paphos in 2019 was 11,273,748. In 2020, there were 2,312,806 passengers, down 79.5%.
In 2021, 5.1 million passengers were recorded at the airport in Cyprus.
post April airport traffic at 85% of pre-COVID levels First appeared Financial mirror..
https://www.financialmirror.com/2022/05/03/april-airport-traffic-at-85-of-pre-covid-levels/ April airport traffic at 85% of pre-COVID levels