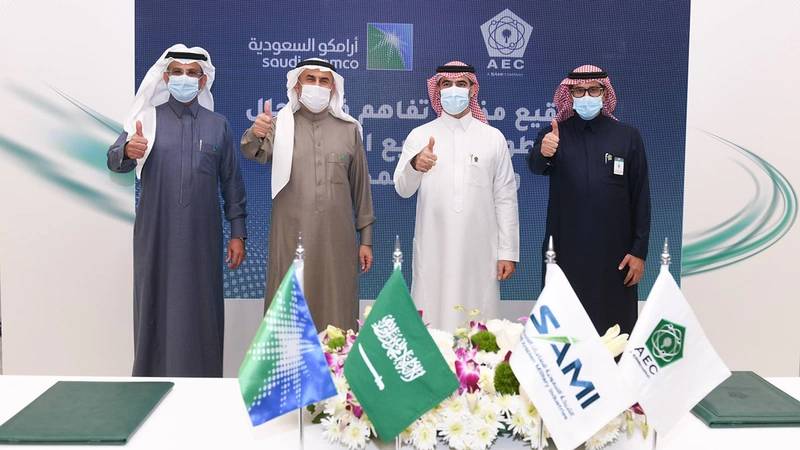 Saudi Aramco and the SAMI company Advanced Electronics Company (AEC) are working together to promote the localization of digital businesses in Saudi Arabia.
Both companies have signed a Memorandum of Understanding (MoU) to accelerate the development of the Kingdom's digital ecosystem.
This partnership aims to support a wide range of efforts to enable semiconductors that complement the expansion of the Internet of Things (IoT) technology, computing and communications, robotics, drones, and the entire kingdom's digital ecosystem. increase.
Aramco has included the Industrial Digital Business (IDB) in Aramco Namaat, an industrial investment program aimed at complementing the establishment of various digital hubs in Saudi Arabia.
The program aims to maximize local content, contribute to GDP growth, create new jobs, accelerate the development of digital talent, and increase Aramco's credibility and operational efficiency.
Ahmad Al Sa'adi, Aramco's SVP technical service, said:
Ziad Al-Musallam, President and CEO of AEC, said: Products used in the ICT, security and energy sectors. "
The program is designed to promote increased investment, economic diversification, job creation and workforce development within the kingdom.
https://www.oedigital.com/news/493190-aramco-aec-to-accelerate-digital-ecosystem-development Aramco accelerates digital ecosystem AEC