Europe
Art that asks the privilege of enjoying art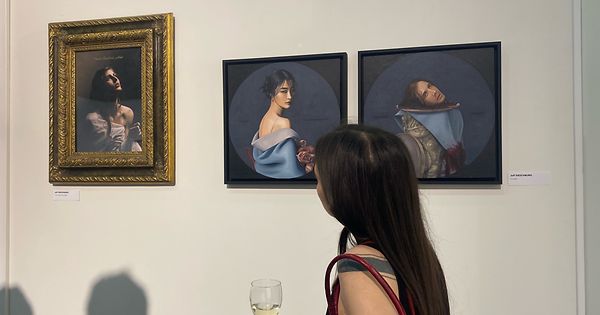 Photo by: Gabrielle Antar
Located on a secluded street in Limpelsberg, an old storage unit for trams Tramshhap, Became a venue for young artists in Luxembourg. The new exhibition is a cross-section of the Grand Duchy's art and cultural scene, showingcase the creative talents of the local youth.
In a maze-like white space, the various artists and their works at this show Cercle Artistique du Luxembourg, Impressive. General theme – Abuse – Encourage the artist to show an interpretation of the term. From a collection of photographs of older men wandering around to a triptych of bright colors pinching their noses, this space sometimes enables easy and entertaining work.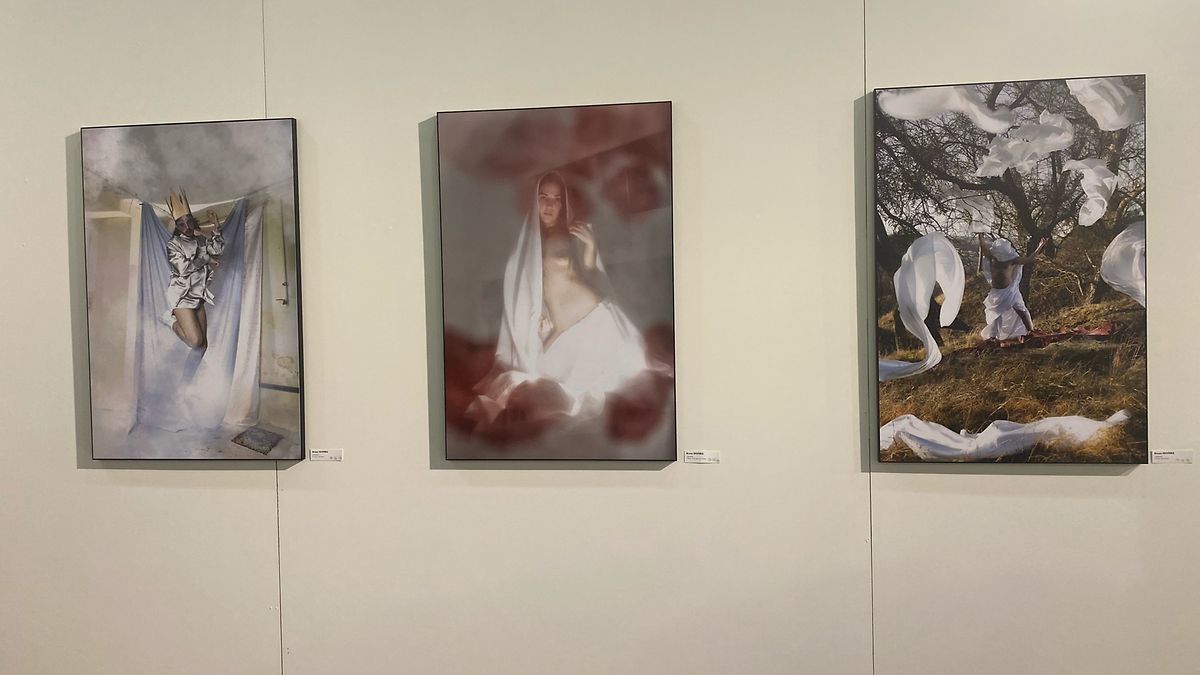 However, Bruno Riuler's photographs go deep into the viewer's subconscious crevasse, reflecting the minority situation. This work examines the theme of diversity itself and the social taboos that surround it. This is a set of 3 photos. The first self-portrait shows an artist dressed like a drug, an alter ego that appears to be flying in the smoke.
The photo in the middle is a modern interpretation of the Mother God. Instead of a noble portrayal of what could be the Virgin Mary, this saint is more sensual and empowering. The final photo shows a more excited character surrounded by white cloth flowing through some kind of forest. Cape Verde's traditional fabrics are set to be inconspicuous on his feet, perhaps indicating that the character has an urgent need to put himself in his roots.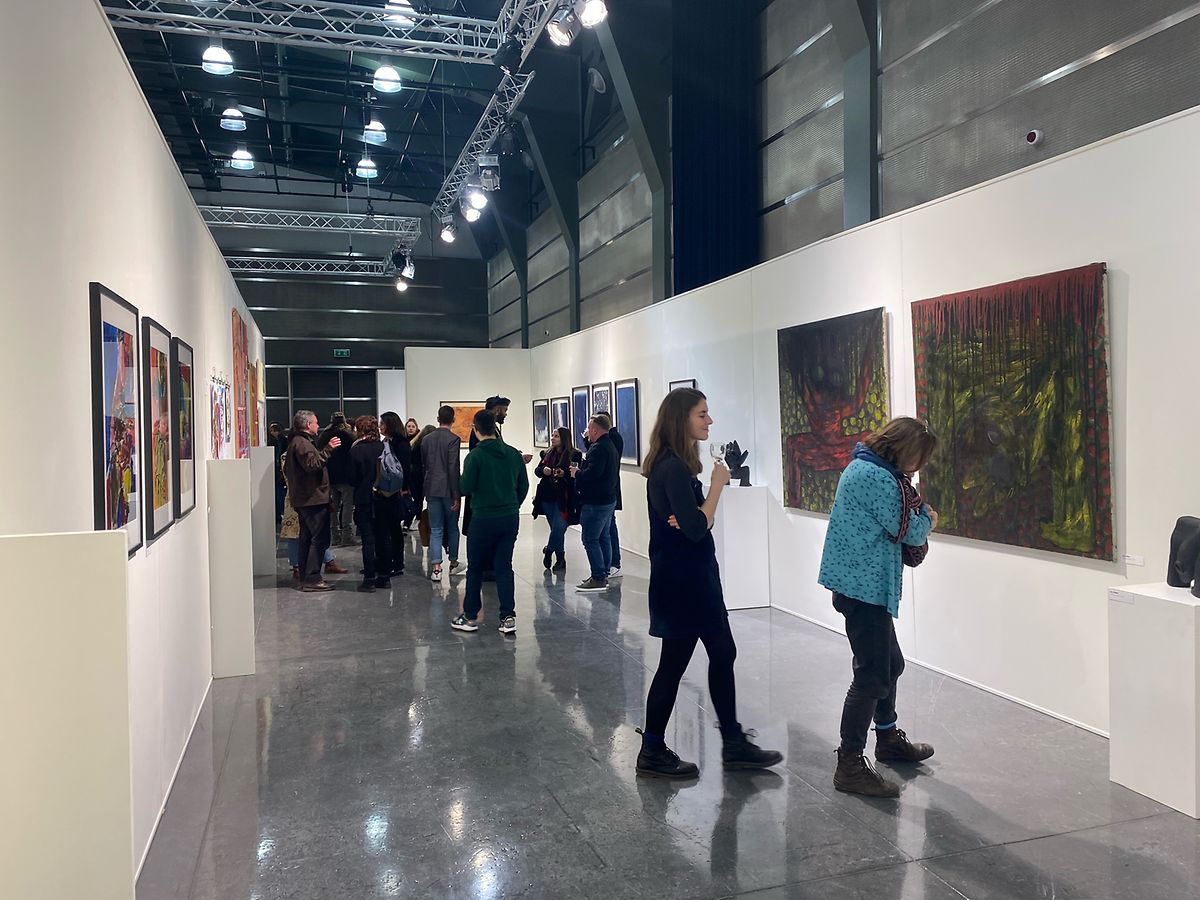 The purpose of these photographs was to combine the realm of dreams with the struggle to belong to a minority as a queer immigrant, Oliveira said in an interview. He chose his subject for his oppressed identity as a personal social criticism of Luxembourg society. His purpose is to collaborate with other marginalized identities through his work to create new stories. The ambiguity of his work gives viewers the opportunity to see for themselves how these works speak to them, leaving many interpretations open.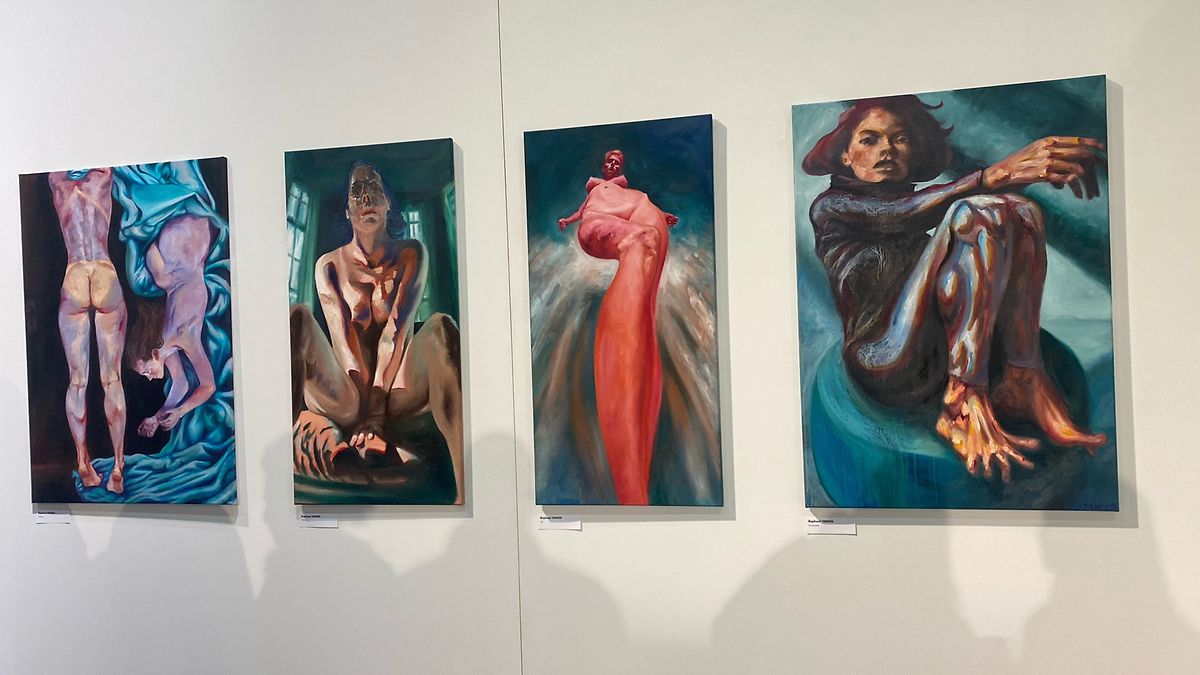 The work is also a critique of those who see and buy art. They ask the lucky ones who can participate in the Luxembourg art scene and create moments when they feel uncomfortable with their privileges. It is their power to determine what a "fake pass" is, leaving behind an alienated identity at the mercy of their judgment. And the work is itself a fake, as they do not obey their alienation.
The angry texts accompany art. Then that's it.. These three portraits represent an exaggerated but soft desire to be seen, respected and appreciated like us. You don't want to be us because it makes the majority of you more comfortable. It's not like you want to be us so that your perfect bubble is preserved and you can continue to be ashamed and blamed for the next generation. No. […] If that means freedom for us, we always choose fake. "
---
New to the Luxembourg Times Download the mobile app here! Deliver the Luxembourg Times to your inbox twice daily.Sign up for our free newsletter here..
http://www.luxtimes.lu/en/culture/art-questioning-the-privilege-of-enjoying-art-6234b995de135b923622d83e Art that asks the privilege of enjoying art