America
As interest rates rise, global markets plunge again, raising concerns about recession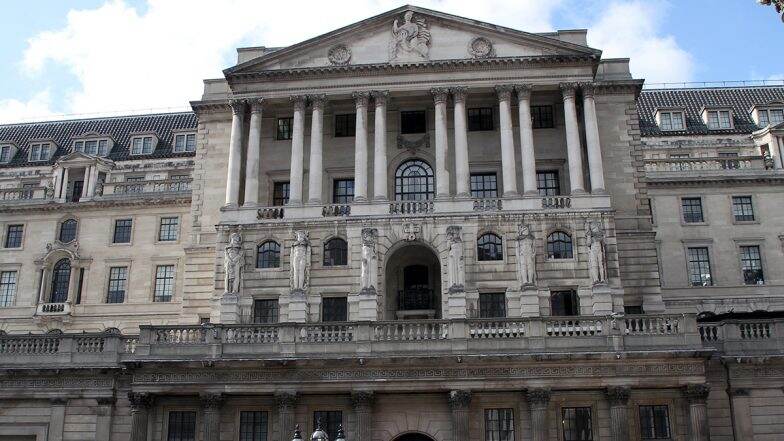 London, June 17:
Global defeats in stock markets, cryptocurrencies and other high-risk assets are worried that uncontrolled inflation, rising interest rates and slowing growth could put the world in recession. I'm increasing the pace.
According to the Guardian, this week's U.S. Federal Reserve Board's decision to raise interest rates with maximum margins for nearly 30 years is likely to be another scary day for investors in Asia, Friday. Stock prices have fallen. UK interest rates raised to 1.25% by the Bank of England to combat inflation
Other major central banks, such as the Bank of England and the Swiss National Bank, followed suit, with the latter lowering growth forecasts by scrambling economists in the first rate hike for 15 years.
Stephen Innes of SPI Asset Management in Hong Kong said:
"It's a very ominous sign for stock market investors," the Bank of Japan said on Friday, despite announcing its adherence to ultra-loose monetary policy. line".
According to the Guardian, many believe that the United States will be in recession by next year and the global recession could spread.
Equities in the world's largest economy have made their worst start in a year in 60 years, with the S & P 500 Benchmark Index falling 23% since January, after a further 3.25% drop on Thursday.
An analyst at JP Morgan said the status of the S & P 500 "implies an 85% recession potential."
This decline, reflected in the Dow Jones Industrial Average, tech-heavy Nasdaq, and UK and European markets, did not build confidence in the Asia-Pacific region.
Tokyo's Nikkei Stock Average fell 1.65%, and like India's major Nifty Index, it was on track for the worst weekly loss in two years.
In Sydney, the ASX200 fell 2% on Friday, The Guardian reported.
Cryptocurrency routs are also showing no signs of waning with Bitcoin falling 7.8% and Ethereum falling 8.45%.
In addition, the Financial Times reported that Singapore-based crypto hedge fund Three Arrows Capital, which manages $ 10 billion, was unable to respond to margin calls this week amid declining crypto value.
function loadAPI() {
var js_fb = document.createElement('script');
js_fb.src="https://connect.facebook.net/en_US/sdk.js#xfbml=1&version=v3.3&appId=224265671451116&autoLogAppEvents=1″;
document.body.appendChild(js_fb);
}
var a_fb=1;
document.addEventListener('scroll', function(e) {
if(a_fb == 1){
a_fb=2;
loadAPI();
//vdo
(function(v,d,o,ai){ai=d.createElement('script');ai.defer=true;ai.async=true;ai.src=v.location.protocol+o;d.head.appendChild(ai);})(window, document, '//a.vdo.ai/core/latestly/vdo.ai.js');
//colombai
try{
(function() {
var cads = document.createElement("script");
cads.async = true;
cads.type = "text/javascript";
cads.src = "https://static.clmbtech.com/ase/80185/3040/c1.js";
var node = document.getElementsByTagName("script")[0];
node.parentNode.insertBefore(cads, node);
})();
}catch(e){}
}
});
https://www.latestly.com/business/global-markets-plunge-again-as-interest-rate-hikes-fuel-recession-fears-3837797.html As interest rates rise, global markets plunge again, raising concerns about recession