America
At least 18 million drivers avoid paying highway tolls annually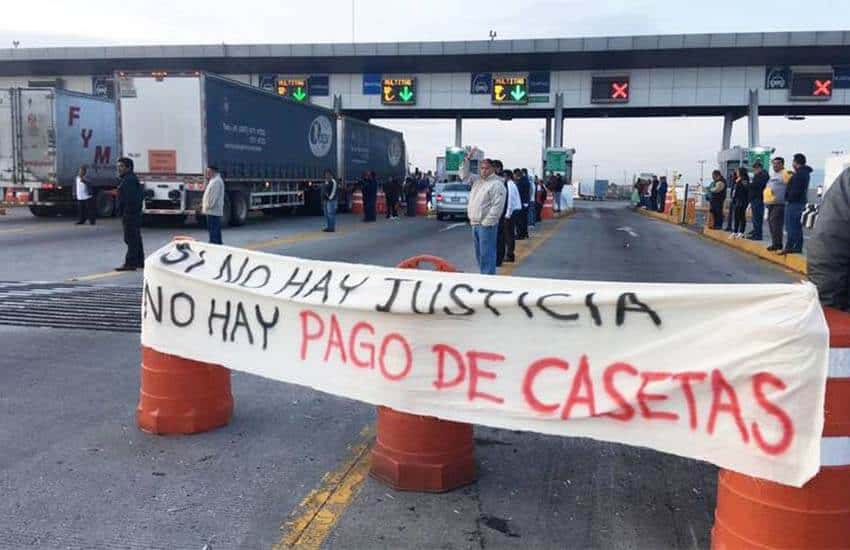 An estimated 18 to 19 million drivers pass through toll gates annually without paying, costing highway concessions more than 1.5 billion pesos (US $ 73.9 million).
newspaper El UnibelCiting these numbers in a report released Thursday, avoidance of toll payments is encouraged by members of the association dedicated to the illegal occupation of toll squares, a relatively common practice in Mexico. Said that.
Students, teachers, Unemployed – Occupy the square in the form of a protest and / or to raise funds by charging the driver an informal toll.
Marco Frias, director of the Mexican Highway Infrastructure Concessionaire Association, said: El Unibel Non-payment of tolls (at least official tolls) is most common on the eastern side of the Valley of Mexico metropolitan area, including the municipalities around Mexico City and the State of Mexico.
One such square is Las Américas Caseta on Circuito Exterior Mexiquense, Ecatepec de More.
The practice of not paying toll roads causes a "significant decline" in highway concessionaire revenues, which in turn affects the tax revenues collected by the authorities, Frias said.
"The ability of governments, especially the federal government … the ability to produce resources that can be used for education, vaccines, medical care, etc." has been adversely affected, he said.
Frias said a wide range of drivers would pass through the toll booth without paying, even if they were clearly not occupied by protesters.
"Motorcycle incidence [not paying] In eastern Mexico, truck drivers and public transport drivers are also guilty of this practice, he added.
The group called the Resistance Pacifica, or Pacific Civil Resistance, is one of the main drivers of non-payment of tolls. El Unibel He added that it uses social media to encourage practice.
"If you visit Facebook, you can watch a series of videos and even tutorials on how to avoid toll roads," says Frías.
One of many online tutorials on how to avoid paying tolls on Mexican roads.
In one such video on YouTube, the driver Mana, Or tricks, to avoid payments.
"I'm going to see the tricks I learned here because of extreme poverty," says a man approaching a tollhouse in Sinaloa.
He then avoids paying tolls by passing through the square as the boom rises for the vehicle directly in front of him.
"You glued yourself to the car [in front] As if towed by chewing gum, and a man [in front] After joking, the guy tells the viewer that the trick doesn't work if the person in front of him has the same idea.
Frias said not paying tolls is prevalent in other countries such as Mexico, Spain and Chile. But he admitted that the "majority" of drivers were responsible and doing the right thing.
"They are aware … when you pay the toll you [accident] Insurance … I know what the highways allow, they are driving on toll roads … [is] It's safer and more efficient, "Frías said.
In the report from El Unibel


https://mexiconewsdaily.com/news/highway-tolls/ At least 18 million drivers avoid paying highway tolls annually