Europe
At least three dead in Russian shelling of Kherson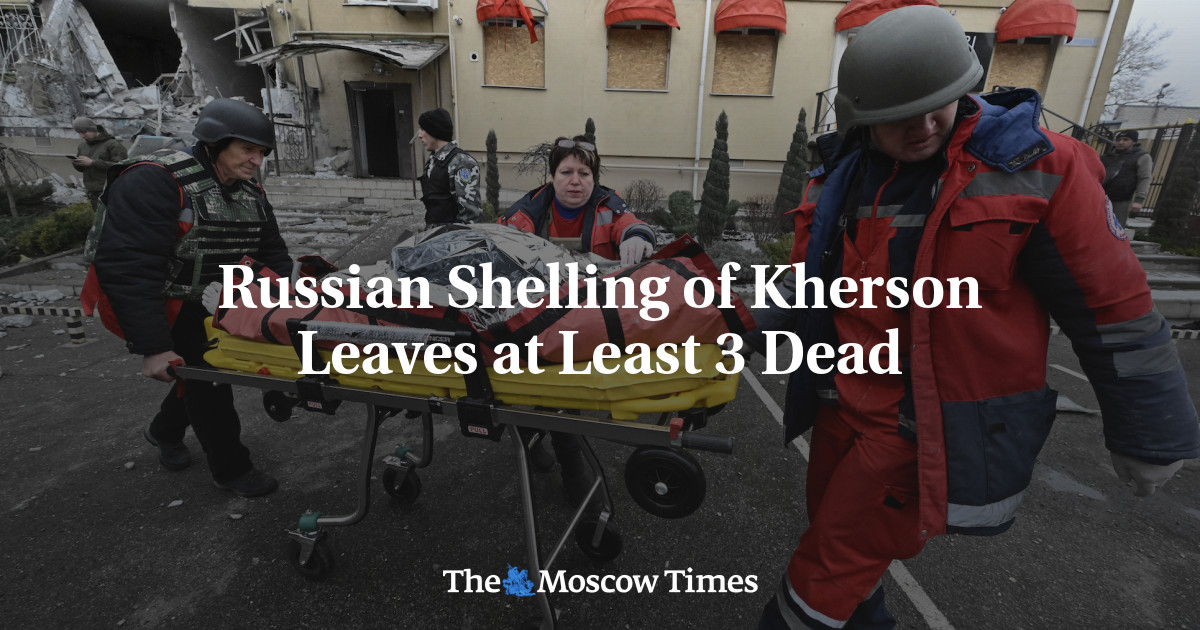 At least three people have been killed in Russian shelling of residential areas in the southern Ukraine city of Kherson, local officials said on Sunday.
Also in the Zaporizhia region of southern Ukraine, A Russian-installed official blamed Ukraine for the deaths of four people in a railway bridge strike.
The front in southern Ukraine has been much quieter lately than in the east, following Moscow's withdrawal from the city of Kherson last November.
However, despite being the main city and capital of the eponymous Kherson region, it is still subject to frequent Russian artillery shelling.
"Enemy artillery shelled residential areas of the city," the Kherson Regional Administration said on social media.
The government said three people were killed and two men, a woman and six others were injured in the attack.
It added that private facilities such as Kherson Regional Clinical Hospital, schools, bus stations, post offices, banks and residences were damaged.
Among the injured were a hospital nurse and a cafeteria employee, both of whom suffered "moderate" injuries.
In the Zaporizhia region, where fighting has intensified in recent days after the front has stalled for months, a Moscow-appointed official said four people were killed when Kyiv crashed into a railway bridge.
Ukraine carried out a "HIMARS multiple rocket launcher attack on the railway bridge across the Molothnaya River" on Sunday, Yevgeny Baritsky, the head of the Russian-installed area, said on social media.
"Four members of the rail brigade were killed and five wounded," Baritsky added.
Balitsky said the bridge was under repair in a village north of the Russian-controlled city of Melitopol.
Russia claims to have annexed the Zaporizhia and Kherson regions, along with two other Ukrainian regions in the east, but does not fully control these regions.
https://www.themoscowtimes.com/2023/01/29/russian-shelling-of-kherson-leaves-at-least-three-dead-a80075 At least three dead in Russian shelling of Kherson