Asia
Bandung BPOM seizes thousands of illegal cosmetics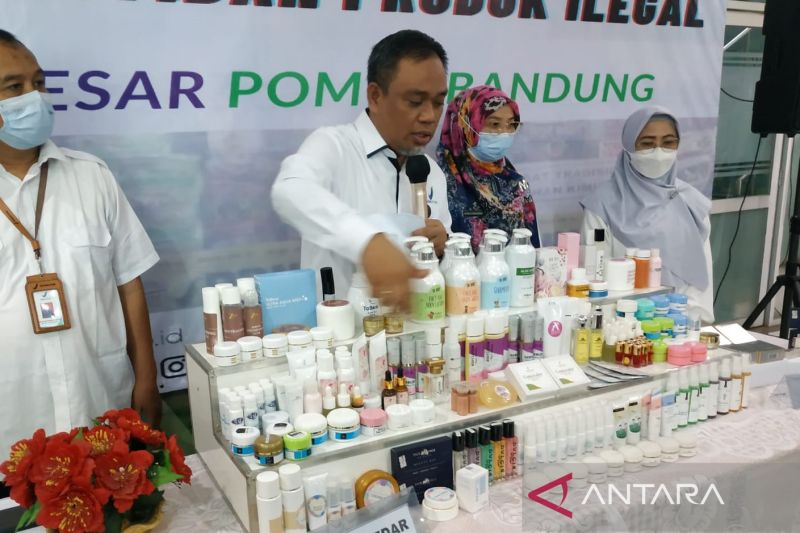 BANDUNG, WEST JAVA (ANTARA) – The Bandung Food and Drug Administration (BPOM) seized about 4,000 illegal cosmetics without distribution licenses and expired after searching 30 points of sale and cosmetics distributors. did.
The head of BPOM Bandung Sukriadi Darma said a total of 3,826 cosmetic items out of 182 types were seized. They were secured from agencies, salons and beauty clinics.
"Specifically, there are three categories: cosmetics with expired expiration dates, cosmetics without local distribution permits, and cosmetics without import distribution permits," Dharma said at the BPOM Bandung office on Wednesday.
He said thousands of cosmetics have been secured from eight districts: Bandung City, Bandung District, Cimahi City, West Bandung District, Karawang District, Subang District, Purwakarta District and Bekasi City.
related news: BPOM authorizes use of paxlovid to treat COVID-19 patients
Most of the seized cosmetics came from the Karawang District, which included 2,178 illegal cosmetics, Darma said.
Most of the seized products were locally produced cosmetics, and many cosmetics manufacturers did not follow the regulations.
"Usually they sell their products in the form of morning creams, afternoon creams and evening creams. They claim that their products can whiten the skin in a short time. Attract people.
related news: Upskilling BPOM Ambassador for Safe Jamu and Cosmetics
He pointed out that the presence of illegal cosmetics manufacturers is also driven by a high demand factor. Therefore, he reminded the public not to be careless when purchasing beauty products.
"Yesterday, we also found a seller in a pharmacy in Sumedang. They manufacture and distribute beauty products, including medicine," Dharma said.
He revealed that thousands of seized cosmetics were worth Rp 264 million. Dharma has also ensured continued surveillance to minimize the distribution of illegal cosmetics that could endanger the public.
"This is dangerous. It can cause skin cancer or become permanent dark spots. It's also dangerous for pregnant women and their unborn children," he warned.
related news: Police secure access to and from Bali ahead of G20 summit
related news: Resolving a multifaceted global crisis
https://en.antaranews.com/news/242597/bandung-bpom-seizes-thousands-of-illegal-cosmetic-products Bandung BPOM seizes thousands of illegal cosmetics