Asia
Bengkulu's foot-and-mouth disease infection reaches 869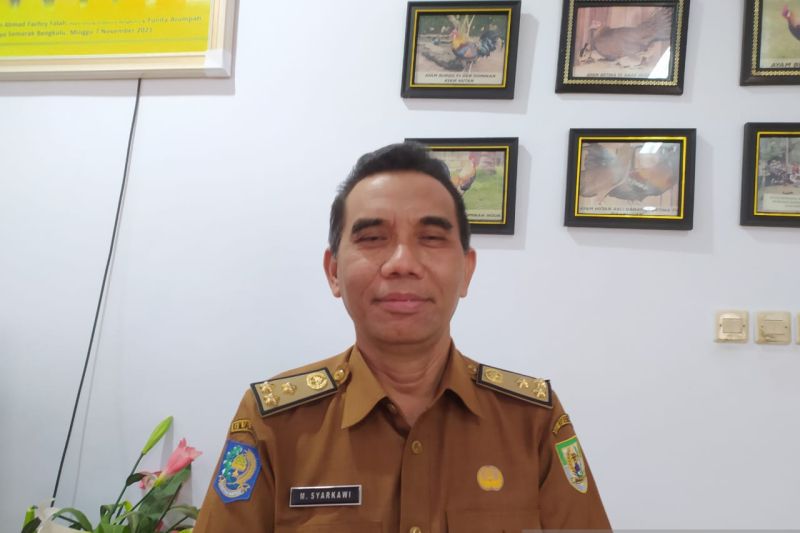 ANTARA-The National Institute of Animal Health in Bengkulu reported that as of Wednesday, the state had recorded 869 cases of foot-and-mouth disease (FMD) in livestock.
The area that recorded the most cases of FMD at 570 was the Rejan-Rubon district, and office head M. Syarkawi said here on Wednesday.
Of the 869 livestock infected with fibromuscular dysplasia, two died and 70 recovered from the disease, he said.
Therefore, the number of active FMD cases in Bengkulu Province has reached 797, and the cases have spread to seven regions: Kepahiang, Regenerbon, North Bengkulu, Selma, South Bengkulu, Central Bengkulu and Mukomuko districts.
"The livestock infected with FMD are cattle and goats, and the numbers are increasing daily," he said.
Although the number of cases of FMD is continuously increasing, as many as 518 livestock in the state are vaccinated against FMD. There are 200 in the Kepahiang area, 100 in Rejang Lebong province and 218 in the South Bengkulu area.
The central government has allocated 4000 doses of FMD vaccine to Bengkulu.
As part of efforts to curb the spread of FMD in Indonesia, the Ministry of Agriculture launched a livestock FMD vaccination program in the Sid Arjo district of East Java on June 14.
Vaccine doses are prioritized for healthy animals at high risk of infection, such as livestock centers, community-owned dairy farms, dairy cooperatives, and beef cattle farms.
The Ministry of Agriculture estimates that 17 million livestock, or about 80 percent of the livestock population in the states affected by the disease, will be vaccinated.
related news: Supply of FMD vaccine will be gradually increased: Minister
related news: The ministry is proposing a budget of Rp4.6 trillion to combat the outbreak of foot-and-mouth disease
https://en.antaranews.com/news/236889/number-of-fmd-infections-touches-869-in-bengkulu Bengkulu's foot-and-mouth disease infection reaches 869