Asia
Bernama News Summary: July 14th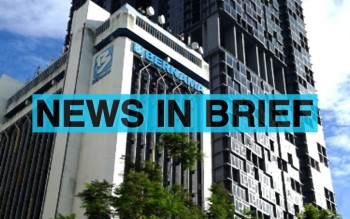 Four-wheel drive using PDRM-owned sirens and emergency lights
IPOH: Pera police said the four-wheeled vehicle, which used sirens and emergency lights to get a clear route, as it was infected with a virus in a video recording, belongs to the Royal Malaysia Police (PDRM). rice field.
Datuk Mior Faridalathrash Wahid, police chief of Pella, said a Mitsubishi Triton police officer with registration number VHE5415 was heading south along KM239 on the North-South Expressway (PLUS) for work purposes.
"At that time, a team of police officers from the Criminal Investigation Department (D4) of the Perak Dispatch Headquarters (IPK) arrested two men in Taiping for being involved in the theft syndication of a luxury car.
"The team then took the suspect to the IPK for further investigation. For security reasons, the raid team quickly passed through crowded traffic with sirens and emergency lights," he said. Stated in a statement.
The 14-second video clip that became a hot topic on social media was understood to have been recorded around 5:50 pm on Tuesday (July 12), with a white four-wheeled vehicle using sirens and emergency lights on the freeway. Get a clear path.
-Bernama
Police probe to the case of a box collector slapped by KULAI
Johorbal: Police are investigating the case of a man hitting and throwing slippers at a box collector in front of a gas station in Tamanputuri, Cry, on Monday (July 11th).
Supt Tok Beng Yeow, the chief of the Cry police, said in an incident at 2:18 am when a 37-year-old local man approached a stranger local man on a motorcycle and asked him to leave the area. He said he was collecting.
"The man then slapped the victim's face, threw slippers, and tried to kick them off with his feet," he said in today's statement.
"The victim was not seriously injured except for some physical pain," he added, adding that the case was being investigated under Article 323 of the Criminal Code.
-Bernama
185 Sarawak police officers receive PJPN
MIRI: At the ceremony held here today, a total of 185 police officers and staff in Sarawak were awarded Pingat Jasa Pahlawan Negara (PJPN).
Leading the list of recipients were Supt Parum Niot, DSP Chua Su Hua, and DSP Saga Chunggat.
The award ceremony was held by Deputy Inspector General Tan Sri Larkin Hussein.
"This brings the total number of people who received it, including the previous series, to 832. A total of 87 people haven't received the award yet," he said at the ceremony.
The first series of awards ceremonies was held on April 19th, with only the officers and members still on duty attending, and Datu Kseri Hazani Gazari of the Bukit Aman Internal Security and Public Order and Doctrine (KDNKA) at Kutipurapol. Awarded by.
The second series involved retired and former emergency police, including Special Constable, Home Guard, Auxiliary Police, Auxiliary Police, Border Scout, Jungle Squad, Police Field Force Reserve, and Auxiliary Police.
-Bernama
---
Bernama is a reliable source of reliable, real-time, comprehensive and accurate news for both public and media professionals.Our news is published at www.bernama.com BERNAMA TV on: Astro Channel 502, unifi TV Channel 631, MYTV Channel 121 IFLIX; Bernama Radio is FM93. It is broadcast locally at 9.

Follow us on social media:
Facebook : @bernamaofficial, @bernamatv, @bernamaradio
twitter : @ bernama.com, @BernamaTV, @bernamaradio
Instagram : @bernamaofficial, @bernamatvofficial, @bernamaradioofficial
Ticktaku: @bernamaofficial
http://www.bernama.com/en/news.php?id=2100324 Bernama News Summary: July 14th