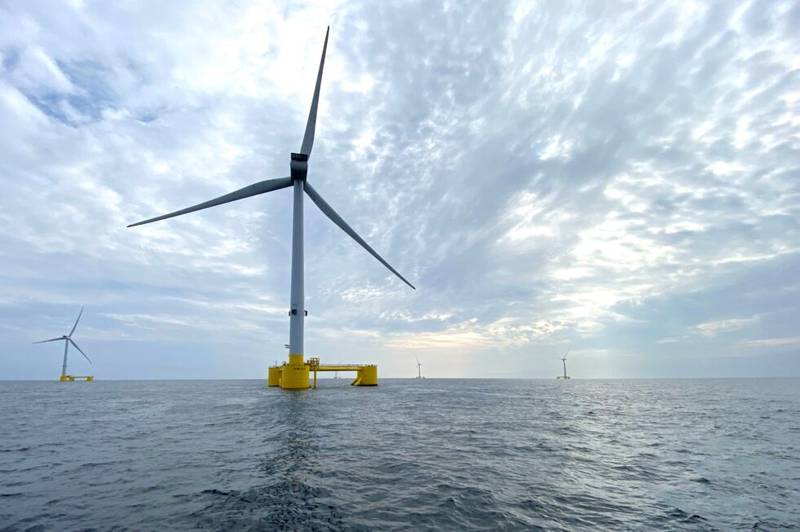 BlueGem Wind, a joint venture between TotalEnergies and SimplyBlue Group, has submitted a consent application for a 100 MW Floating Erebus Floating Offshore Wind Project.
Floating offshore wind and the Celtic Sea have been positioned to play a key role in the UK and Wales government's Net Zero ambitions this week with the first application for consent for floating offshore wind in the Wales region. rice field.
Blue Gem Wind has applied for consent to the construction and operation of Erebus from the Minister of Wales under Article 36 of the Electricity Act of 1989, and has a separate marine license to Wales Natural Resources under the Marine and Coastal Access Act of 2009. I made an application.
Mike ScottThe project managing director of Blue Gem Wind said: "These applications are an important milestone in Project Erebus and represent our ambition to provide new low-carbon energy from the Celtic Sea. Erebus provides green energy to more than 93,000 homes in the Celtic Sea. Launch a stepping-stone approach to floating winds, create new low-carbon carriers, supply chains, diversification opportunities and stimulate the necessary investment in port infrastructure. "
Ben Husquison, Blue Gem Wind's Consent Manager said: "This application for consent is the culmination of two and a half years of work by the project team and is the first application for a floating offshore wind turbine in the Welsh region of the Celtic Sea. We have a wide range of stakeholders during the project development. We carried out our involvement and considered this feedback in the design and evaluation of Erebus. Welsh Natural Resources Welfare, Crown Estate, Government of Wales, UK Government and other interested parties in collaboration with coastal areas and other sea use We look forward to building a sustainable floating wind sector for the marine environment. "
https://www.oedigital.com/news/493042-blue-gem-wind-files-consent-bid-in-wales-for-100mw-floating-wind-farm Blue Gem Windfile bids 100 MW in Wales