Asia
BMKG launches latest version of Infobmkg to support G20 summit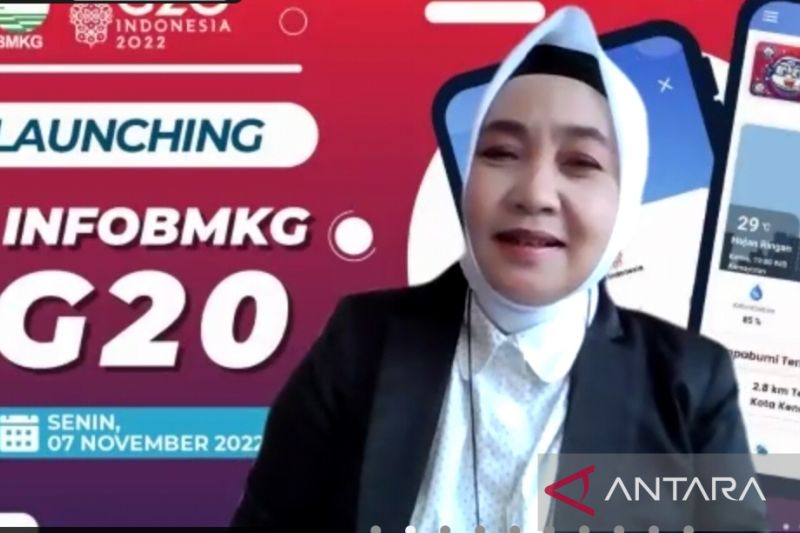 JAKARTA (ANTARA) – The Meteorological, Climate and Geophysical Agency (BMKG) has announced the latest version of its Infobmkg application in support of the G20 Summit to be held in Bali on November 15-16, 2022.
"This is inseparable from the BMKG's goal of participating in the successful implementation of the G20," BMKG President Dwikorita Karunawati said here on Monday.
The main pillars of Indonesia's G20 presidency are global health architecture, digital-based economic transformation, and energy transition.
At a press conference for the new version of Infobmkg and the Multi-hazard Early Warning System (MHEWS) application, Karnawati confirmed that the Infobmkg update offers special features that can be used by all participating G20 delegates. did.
"Infobmkg has special information such as hourly weather forecasts for all meeting locations in Bali and Labuan Bajo," she explained.
It also provides information on natural disasters such as earthquakes, evacuation maps, and aviation weather using satellite images and radar networks.
"All information is available in two languages, English and Indonesian," said the BMKG director.
Additionally, there are three new features. The first is impact-based projections down to the sub-district level.
The second is a satellite imagery and radar network that can monitor weather and cloud movement conditions in real time. The third is about the artificial intelligence (AI)-supported voice commentary feature, which helps users to get the weather forecast. , earthquake information, and air quality with voice commands.
"This third innovation is specifically tailored for users with special needs," Karnawati explains.
The new Infobmkg app, developed by BMKG's young staff, has achieved 100% domestic component level (TKDN), according to the BMKG director.
On the same occasion, Coordinating Minister for Maritime Affairs and Investments Luhut Binsar Pandjaitan said the Infobmkg G20 application is optimizing the implementation of the G20 summit.
"This innovation is in line with the president's directive to use all the potential we have to bring safety and comfort during the G20 summit in Bali," he said.
related news: BMKG displays weather information at G20 summit venue
related news: BMKG Prepares Natural Disaster Contingency Plan at G20 Summit

https://en.antaranews.com/news/258945/bmkg-launches-latest-version-of-infobmkg-to-support-g20-summit BMKG launches latest version of Infobmkg to support G20 summit