Middle East
BMS orders Huisman mega crane for offshore wind power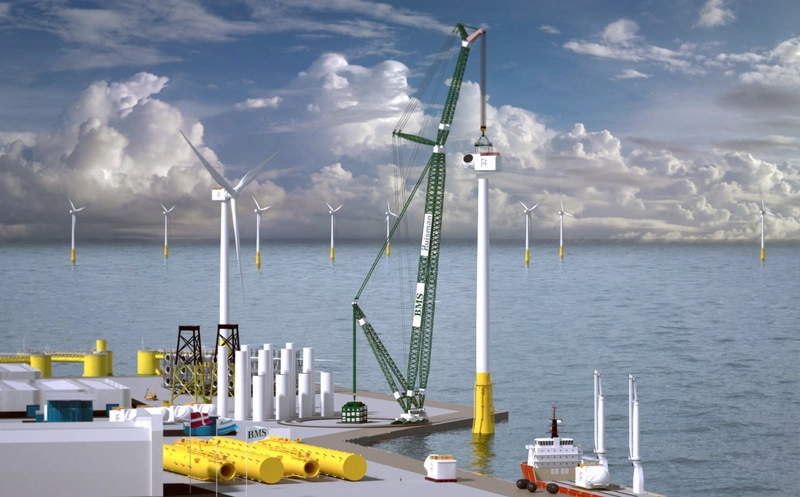 Denmark-based BMS Heavy Crane ordered a 3,000 ton ringer crane. Dutch crane maker Huisman has the option of a second unit.
According to Huisman, the crane setup is optimized for operation in the wind industry. Cranes capable of lifting 1,200 mt components at heights up to 225 m and lowering heights to lift 3000 mt heavy structures bring next-generation wind turbines to BMS onshore, offshore, and floating foundations. Ready to install in. ..
"Cranes are also suitable for operation in other industries. Fully electrically driven cranes reduce emissions, improve operational accuracy and energy efficiency, and are used in the renewable energy industry. We guarantee that it is suitable, "says Huisman.
Crane delivery is scheduled for late 2023. Financial details have not been disclosed.
Morten Kammer, CEO of BMS Heavy Cranes, said: This asset represents a major step forward in BMS. The ability to lift the world's largest turbines on land will play an increasingly important role in the development of the renewable energy net-zero energy industry. "
Huisman CEO David Roodenburg said: "We are passionate about designing large cranes and appreciate the opportunity and trust of BMS. We can't wait to see this mega crane in real life. Accelerate the growth of renewable energy production. We are pleased to be able to reapply our experience to projects that are in line with our vision. "
Crane specifications shared by Huisman
▪ A completely electrically driven system. This results in high positioning accuracy, efficient energy use, reduced maintenance, and improved reliability.
▪ Modular ring system. You can use the entire 360 ​​° ring or part of it, depending on your specific site layout.
▪ Simple failure of road transportable parts allows for easy relocation of cranes
▪ Dedicated boom settings ensure a lightweight and rigid design.
▪ The crane can be turned up without using an auxiliary crane
▪ Very low earth pressure
▪ Can be operated with stronger winds than conventional cranes.Credit: Huisman
https://www.oedigital.com/news/493292-bms-orders-huisman-mega-crane-for-offshore-wind-turbines BMS orders Huisman mega crane for offshore wind power