Asia
BPJAMSOSTEK supports VP's plans to develop public service malls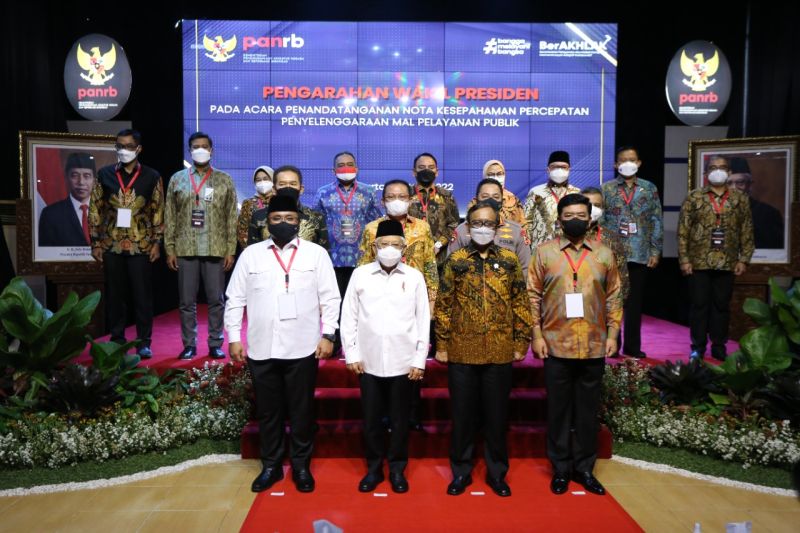 Jakarta (ANTARA)-The Workers' Social Security Agency (BPJAMSOSTEK) is working to promote the development of public service malls (MPPs) across Indonesia, in line with Vice President Maalphamine's plans.
"BPJAMSOSTEK also provides public services. Our focus is in line with the government's expectations of providing easier, faster and more complete services," said Anggoro Eko Cahyo, President of BPJAMSOSTEK. Said in the Thursday release.
Earlier, 17 institutions, including BPJAMSOSTEK, signed a memorandum of understanding on accelerating MPP implementation on Tuesday.
The attendees of the event consisted of Amin and Mahfud MD, Minister of Politics, Legal Affairs and Security, as Minister of Interim Administrative Reform (PANRB).
He said the presence of MPPs in districts and cities makes it easier for workers to receive information about their social insurance, register as a member and file claims.
Earlier, Amin stated that the government was entirely responsible for providing people with quality public services throughout their lives.
"Birth certificates, basic medical services, education, taxes, and even death certificates should be open to the public in a practical and easy way," he asserted.
The government aims to complete the construction of MPPs throughout Indonesia by 2024.
"In addition to qualitative goals, the quality of MPPs should not be ignored. The effectiveness and readiness of MPPs that are already in operation must continue to be evaluated in order to function as digital MPPs," he said. Said.
Mahfud MD said public services through MPP have improved since the policy was adopted in Indonesia in 2017.
Initially, four MPPs acted as pilot projects in Jakarta, Batam (Riau Islands), Surabaya and Banyuwangi (East Java). Currently, 59 MPPs were in operation until June 2022.
"Some of the 11 states do not yet have MPPs, and 449 districts or cities do not yet have MPPs," he said.
related news: Change the image of a slow and complex bureaucracy: VP
related news: PMK Ministry devises draft service standards to improve public services
https://en.antaranews.com/news/237217/bpjamsostek-supports-vps-plan-to-develop-public-service-mall BPJAMSOSTEK supports VP's plans to develop public service malls