Asia
BSSN joins forces with tech giants to fight cybercrime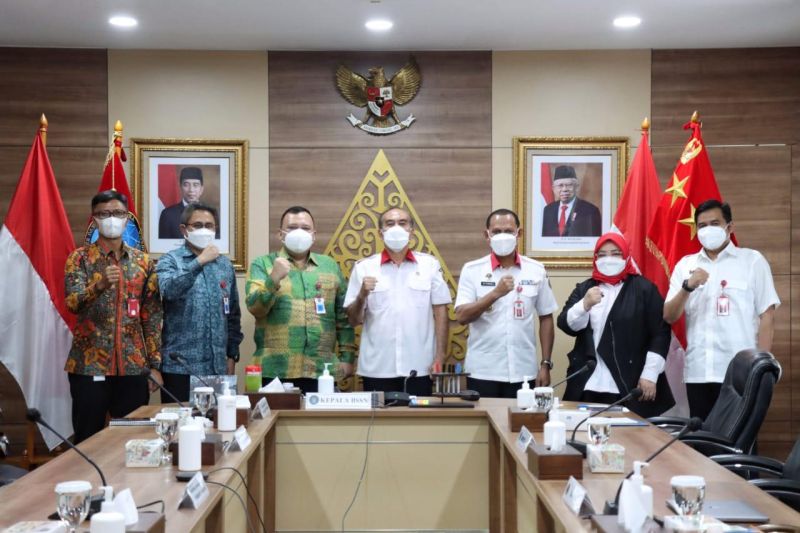 JAKARTA (ANTARA) – The National Cyber ​​Security Agency (BSSN) has launched the Cyber ​​Threat Intelligence Program (CTIP) in collaboration with private technology giants fighting cybercrime in Indonesia.
The program aims to strengthen the security of the country's infrastructure against recently observed threats in Indonesia's digital space, BSSN Deputy Chief of Cybersecurity and Cryptographic Operations Maj. Gen. Domingus Pakel said Wednesday. said in a press release.
"Through this collaboration, we hope to strengthen Indonesia's cyber security guarantees to all sectors, including government, critical information infrastructure, digital economy and society. It is hoped that it will help overcome cybercrime and cybercrime in Indonesia," he said.
Pursuant to Presidential Decree No. 28 of 2021, BSSN carries out its duties in the field of cryptography and cybersecurity. This includes cybersecurity and national encryption, and national cyber identification, detection, protection, response, recovery, and monitoring. crisis management.
According to National Security Operations Center (NSOC) data, in 2021, BSSN recorded approximately 1.6 billion anomalous traffic or cyberattacks in Indonesia.
This figure reflects a three-fold increase compared to 2020, with anomalies ranging from malware and Trojan horse activity to intelligence gathering.
BSSN is collaborating with Microsoft on CTIP. Microsoft has been in the technology industry for decades, including cybersecurity.
The partnership between BSSN and Microsoft is expected to enhance BSSN's work, especially in the areas of cyber threat intelligence and malware analysis.
In collaboration, BSSN acquires cyber intelligence from Microsoft's Digital Crimes Unit (DCU) as information via the platform.
It also provides access to the CTIP Threat Intelligence Sharing Program, which can be used to share cyber threat information, as well as malware and botnets run by Microsoft's Digital Crime Unit, including data feeds related to malware infections and compromised infrastructure. Information about destructive operations is also available. .
related news: Governments should prevent new ways to finance terrorism: President
related news: Cooperation needed to eradicate cybercrime: Lawmakers
https://en.antaranews.com/news/243821/bssn-joins-hands-with-tech-major-to-fight-cybercrime BSSN joins forces with tech giants to fight cybercrime