Middle East
Bureau Veritas, great potential for tidal energy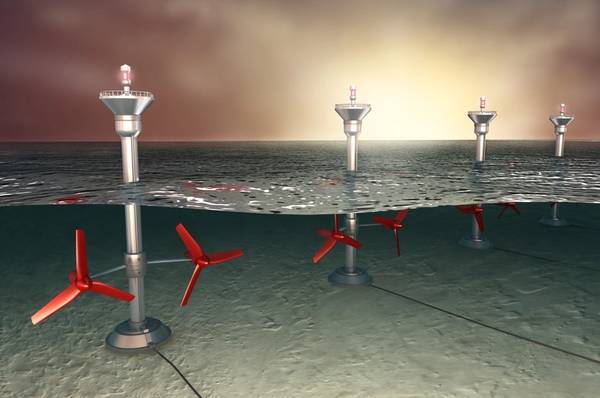 Bureau Veritas, a ship-class association and testing, inspection and certification services company, welcomed the UK government's recently announced plan to invest in the tidal energy industry, making tidal power "the most viable and reliable source of renewable energy. All over the world suggesting that it could be one. "
For the first time, government investment is part of a contract for difference (CfD) scheme, calling on renewable energy companies across the UK to bid a portion of £ 285 million in low-carbon technology. ..
A total of £ 20 million a year is surrounded by ring fences for tidal current projects, which represent the largest investment in tidal power generation for generations.
"We welcome this move as a positive opportunity for the ocean energy sector and hope that investments will be built on the success of the offshore wind sector, providing a viable and perhaps even more powerful alternative to wind and solar energy generation. I hope, "BV said. ..
---
UK announces "largest" investment in tidal power
---
Mauricio PereiraBureau Veritas' Renewable Energy Officer said: "Simply put, tidal power could be one of the world's major sources of renewable energy. Tide energy potential is tidal, where high and low tide energy is available in minutes. Turbines allow us to make predictions over the years. "
"Additional benefits of investing in tidal power include the creation of new'green'jobs, the potential for redistribution and skill improvement of employees in the fossil fuel industry. This also means more renewable energy options in the UK. , We are in a much better position to move away from our dependence on fossil fuels. It is an important requirement to maintain a reach of 1.5 degrees.
"Tidal power is a relatively unknown technology and energy source, and despite the need for additional research to understand the impact of tidal turbines on the marine environment, £ 20 million with ring fences for CfD schemes. Is about the same. Floating offshore winds (24 million pounds) suggest that the focus on alternative renewable energy sources is well and really shifting.
"Funds available as part of the CfD scheme now help the ocean energy sector focus on research, rapid innovation, and the acceleration needed to reach the Net Zero goal. However, the cost of tidal power generation technology is incredibly high, but with the investment, the government has promised to raise the focus on research and development, which, as it occurs in offshore wind power generation, costs. Can be significantly reduced. Tide energy will be a concrete option in the future. "
https://www.oedigital.com/news/493075-huge-potential-for-tidal-energy-bureau-veritas Bureau Veritas, great potential for tidal energy