Europe
Burkina junta denies diplomatic split from France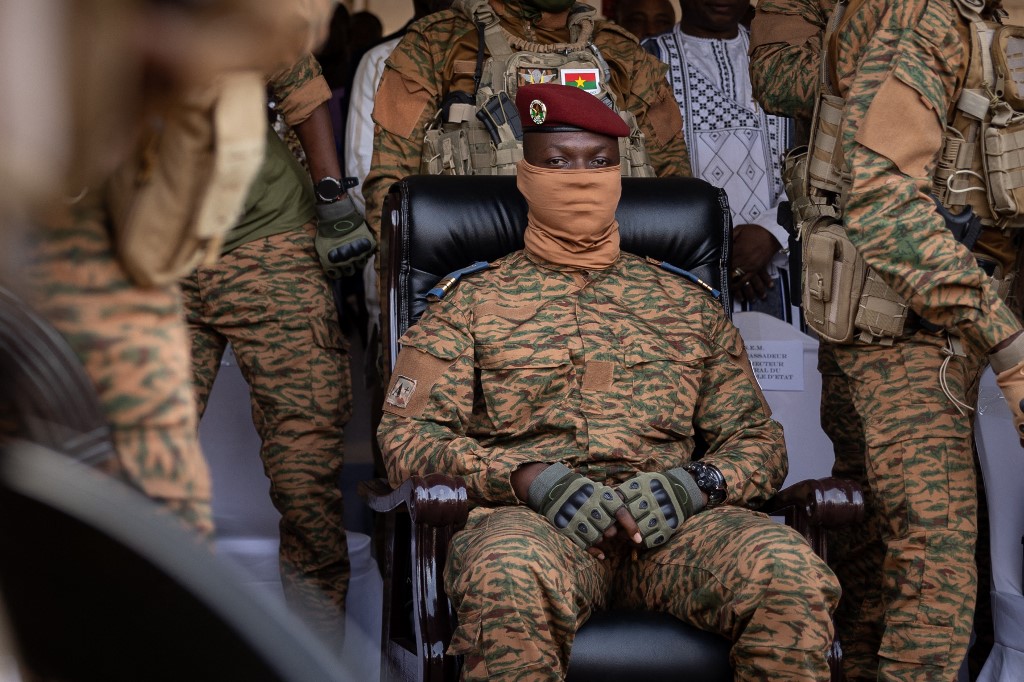 The leader of Burkina Faso's military junta said on Friday that his country had not severed diplomatic ties with France, called on France to withdraw its troops, and denied Russian Wagnerian mercenaries were in the country.
Published: 04 February 2023 18:22 CET
Capt. Ibrahim Traoré, Ouagadougou, 15 October 2022. Burkina Faso's military ruler has denied that Russian Wagner and his group of mercenaries are operating in his country. Photo by OLYMPIA DE MAISMONT/AFP
France, a former colony, had a special forces unit in its capital, Ouagadougou, but its presence came under close scrutiny as anti-French sentiment rose in the region and Paris withdrew its ambassador to Burkina Faso at the request of the military junta. was placed in
"Termination of diplomatic agreements, no!" Captain Ibrahim Traoré said in a TV interview with a journalist from Burkinabe.
Despite the junta's fostering of ties with Moscow, Traoré continued to deny that there were Wagner Group mercenaries deployed to Burkina Faso.
A notorious Russian mercenary group founded in 2014, Wagner has been involved in conflicts in Africa, Latin America, the Middle East, and Ukraine.
"We hear rumors everywhere that Wagner is in Ouagadougou," he said, adding that it was a rumor "created to keep everyone at a distance from us."
"We have Wagner, that's the VDP we recruit," he said, referring to the Civilian Auxiliary Corps of Homeland Defense Volunteers. "They are our Wagners."
He said, "All people want is sovereignty to live in dignity. It doesn't mean leaving one country for another."
Paris last month confirmed special forces deployed to help fight years of jihadist insurgency. I will be leaving within a month.
bloody conflict
Burkina Faso, a landlocked country in the heart of the Sahel in West Africa, is one of the world's most unstable and poorest countries.
It is fighting a jihadist uprising that swept from neighboring Mali in 2015. Thousands of civilians, military and police have been killed, more than two million people have been displaced, and about 40% of the country is outside government control. .
Anger within the military over rising tolls has sparked two coups in 2022. The latest coup was his September, when 34-year-old Traoré seized power.
He supports the previous military government's pledge to hold elections for a civilian government by 2024.
After Mali's military junta forced French troops to withdraw last year, army officers running neighboring Burkina Faso followed suit, calling on Paris to empty its garrison.
Under President Emmanuel Macron, France has already cut its forces across the Sahel region, to over 5,000 men backed up by fighter planes, helicopters and infantry fighting vehicles just a few years ago.
About 3,000 remain, but forced evictions from Mali and Burkina Faso, as well as the Central African Republic in the south last year, underscore how anti-French winds are gathering strength.


https://www.thelocal.com/20230204/burkina-junta-chief-denies-diplomatic-split-from-france/ Burkina junta denies diplomatic split from France