Europe
Camogie All-Star nominees announced, champions Kilkenny lead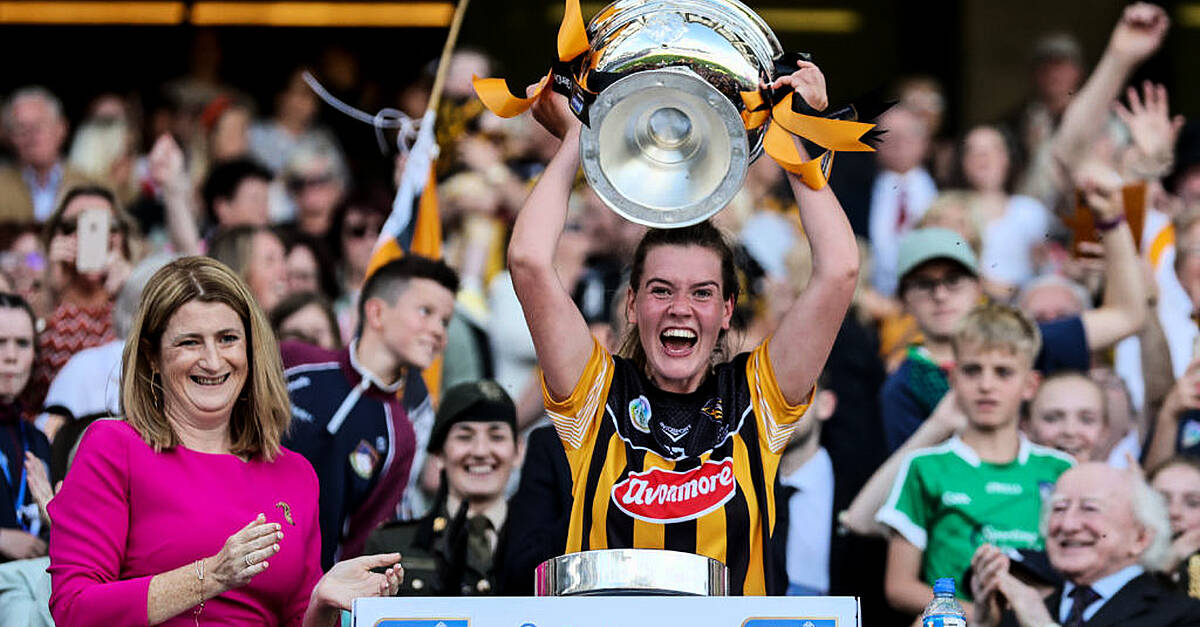 Nominations for the PWC Camogie All-Star Awards have been announced, with All-Ireland Champions Kilkenny leading the way with 11 players.
Goaltender Aoife Norris, cornerbacks Michelle Tehan and Tiffany Fitzgerald, and midfielder Katie Power are among the Cats' contenders, along with manager Brian Dowling.
Runners-up Cork lost by just one point in August, but are also one nomination behind, with a midfield pairing of Ashling Thompson and Hannah Rooney.
Meanwhile, Waterford received seven nominations, followed by Galway with five and Dublin with two. Limerick's Caoime Costello was also shortlisted at half-forward, representing the sole nomination for Treaty County.
2022 PwC Camogie All Stars nominees announced!!

For the full list of nominees, please see: https://t.co/7QSsYhPUdR#PwCCamogieAll Stars @PwCIreland pic.twitter.com/enqKOLaZXM

— Camogie Association (@OfficialCamogie) October 5, 2022
Also in contention for Manager of the Year are Galway's Cathar Murray and Antrim's co-managers Brian Carney and Mark McFadden.
The winner will be announced at the PWC Camogie All-Stars ceremony at Croke Park on Saturday, November 26th.
"2022 was an extraordinary year of athleticism, skill, hard work and determination from all our athletes," said Hilda Breslin, president of the Camogie Association.
"I would like to congratulate those selected from this distinguished list of candidates for the PwC Camogie All-Stars, and congratulate them on their individual performances that have contributed so much to this incredible showcase of our game from start to finish.
"All of our nominees are truly deserving of the title and we look forward to celebrating with them at the awards ceremony in Croke Park in November."
Here is the full list of candidates by position:
goalie
Amy Lee (Cork)
Eoife Norris (Kilkenny)
Brianna O'Regan (Waterford)
corner back
Libby Coppinger (Cork)
Michelle Teahan (Kilkenny)
Shauna Healy (Galway)
Tiffany Fitzgerald (Kilkenny)
fullback
Grace Walsh (Kilkenny)
Iona Heffernan (Waterford)
Sarah Durvan (Galway)
half back
Laura Hayes (Cork)
Laura Murphy (Kilkenny)
Aura Hickey (Waterford)
Saoirse McCarthy (Cork)
center back
Claire Phelan (Kilkenny)
Laura Tracy (Cork)
Leucine Black (Galway)
midfield
Aoife Donahue (Galway)
Ashling Thompson (Cork)
Hannah Rooney (Cork)
Katie Power (Kilkenny)
Lorraine Bray (Waterford)
half forward
Abby Flynn (Waterford)
Caoime Costello (Limerick)
Dennis Gall (Kilkenny)
Julian Malone (Kilkenny)
center forward
Aisling Maher (Dublin)
Beth Carton (Waterford)
Fiona Keating (Cork)
corner forward
Aisling O'Neill (Dublin)
Katie Nolan (Kilkenny)
Catriona McKee (Cork)
Niamh Rocket (Waterford)
full forward
Irish O'Reilly (Galway)
Amy O'Connor (Cork)
Miriam Walsh (Kilkenny)


https://www.breakingnews.ie/sport/champions-kilkenny-lead-the-way-as-camogie-all-star-nominees-announced-1372967.html Camogie All-Star nominees announced, champions Kilkenny lead