Europe
Candidate Christo Dourides stoops from TV debate after being accused of 'hiding'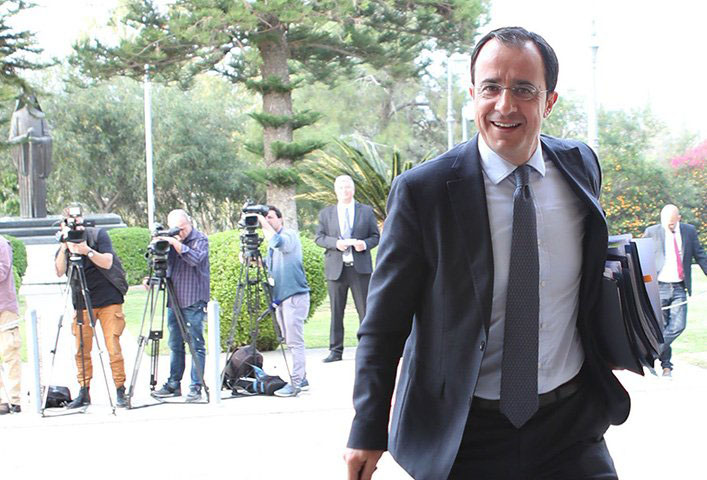 Presidential candidate Nikos Christodoulides appears to have thrown a spanner at work by ruining the schedule for a TV debate scheduled for September.
In a statement on Thursday, state broadcaster CyBC said it had recently informed them that Aker-backed Andreas Mavroiannis would not be attending a debate scheduled for Sept. 8.
Following this notice, CyBC sent out revised schedules to all candidates on Tuesday. The next day they received a reply from Christodulides' campaign staff that Christodulides would campaign throughout Nakashima in September and would not attend any of the debates that month.
CyBC also noted that prior to this, all candidates had agreed to participate in the debate.
As such, the new schedule for TV debates is as follows:
September 1: Averof Neophytou, Giorgos Colocassides, Marios Eliades.
September 8: Neophytou, Christos Christos, Christodoulos Protopapas.
September 15: Mavroiannis. Constantine Christophides, Achilles Demetriades.
September 22: Neophytou, Mavroyiannis and Christou.
Christodulides' decision angered rivals who accused him of "hiding".
In a written statement, Disy's Neophytou said of Christodoulides:
"Is this part of the 'new political spirit' he has been preaching?"
https://cyprus-mail.com/2022/08/11/candidate-christodoulides-ducks-out-of-tv-debates-accused-of-hiding/ Candidate Christo Dourides stoops from TV debate after being accused of 'hiding'