Asia
Cape Town Mazu pilgrimages to Taiwan for the first time in 9 years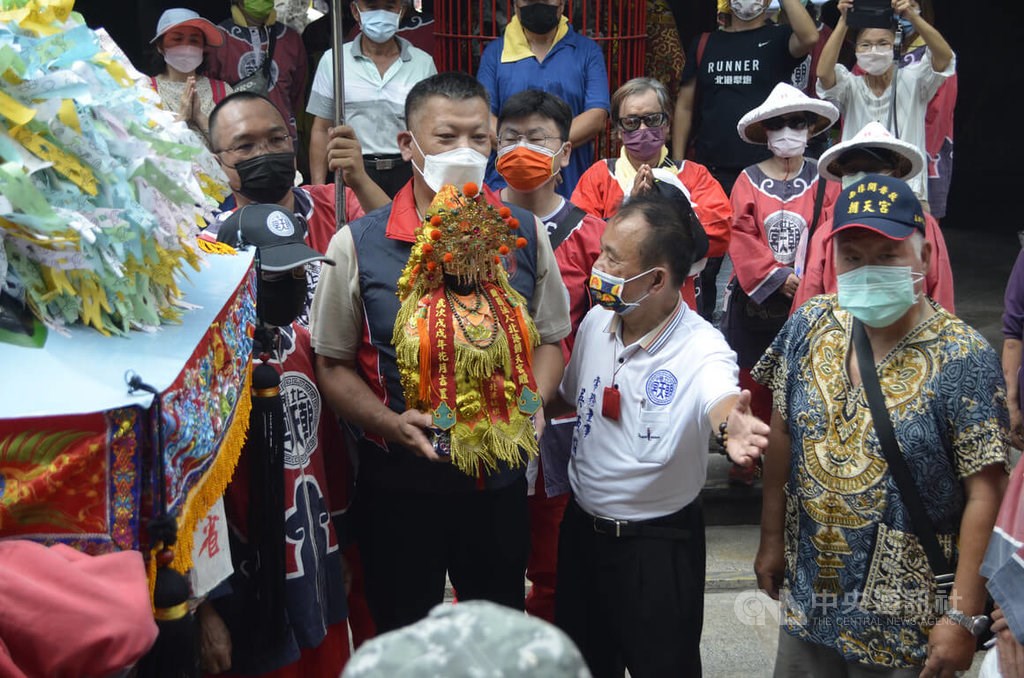 Taipei, July 11 (CNA) The statue of Mazu, the goddess of the sea, completed a 13,000-kilometer journey from Cape Town to Yunlin County and returned to North Harbor Kosoji Temple for the first time in nine years.
Cape Town's Mazu has returned to Taiwan to perform "Yezu," a type of pilgrimage to the original temple, where the enshrined icon is a ritual of performing lion dances and fireworks.
Wei Yu-hsun, chairman of Mar Tzu Temple Cape Town, said in mid-February that temple staff asked Icon if he would like to visit to play Yezu, and the statue expressed his consent.
The COVID-19 flight changes and cancellations created travel uncertainty, but Cape Town's Mazu finally arrived safely in Taiwan on July 6.
According to Wei, Cape Town Maz hasn't played Yes since 2002, a year after the South African temple was built.
According to Mr. Wei, a former South African Taiwanese putt, fisherman, and religious acolyte founded Cape Town Temple by asking North Harbor Mazu to share her spirit and power.
Wei added that the temple is also active in the community, working with charities to provide free meals and donate supplies to nursing homes.
According to Hokuko Historic Site, in addition to Cape Town, Hokuko Mazu forms the origin of the temple in more than 20 countries, including Japan, the United States, Australia and Malaysia.
Mazu, also known as the Emperor (Queen of Heaven), is a god that has been worshiped in the Chinese community to protect fishermen and sailors since at least the 12th century.
Over the centuries, belief in Mazu spread throughout the coastal regions of China and the overseas Chinese community, reaching Taiwan via Chinese settlers in the late Ming dynasty.
https://focustaiwan.tw/culture/202207110025 Cape Town Mazu pilgrimages to Taiwan for the first time in 9 years