America
CDMX metro station evacuated after being filled with smoke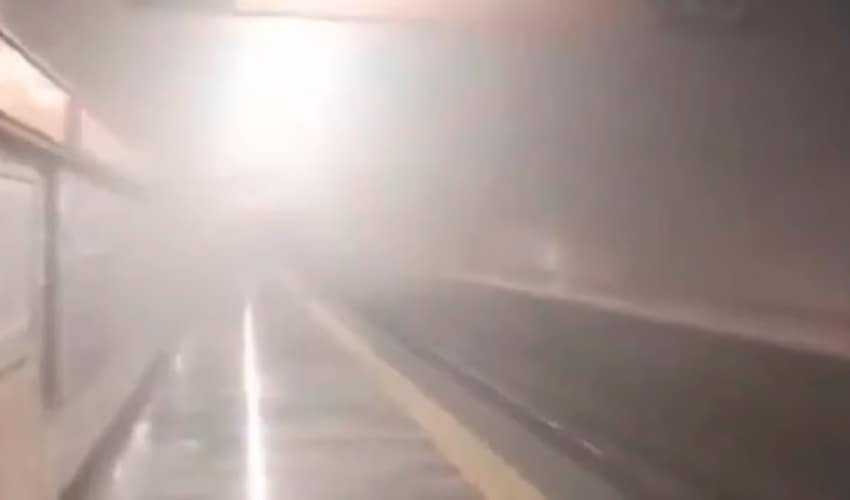 On Monday, 18 people were hospitalized for smoke inhalation after a subway station in Mexico City filled with smoke from an apparent short circuit.
The incident occurred around 10:50 am at the Barranca del Muerto metro station on Line 7.
Mayor Claudia Scheinbaum said on social media that 18 people had been diagnosed with smoke inhalation at the San Angel Inn hospital. She said no one was seriously ill, and she later reported that all 18 had been discharged.
Mexico City's Civil Protection Authority previously reported that a total of 30 people were treated for smoke inhalation, 12 of which did not require hospitalization.
At a press conference late Monday afternoon, Metro director Guillermo Calderón announced that the track was overheating due to a missing tow cable. He explained that the 750 volt tow cable system consisted of nine cables, but upon inspection, only eight were found.
Passengers on a train passing through Barranca del Muerto reported hearing an explosion before the station filled with a thick blanket of smoke.
Trains between Barranca del Muerto and San Pedro de los Pinos stations had been suspended, but had resumed by mid-afternoon. Metro officials said the case was described as an "unusual event" and had been referred to the Office of the Attorney General of Mexico City (FGJ) for investigation.
In a video message, Lia Limón, the mayor of Alvaro Obregón municipality, where the Barranca del Muerto station is located, claimed the incident was related to a lack of funding for the subway system.
"The National Guard is useless here," she said. Recent deployment of over 6,000 troops Provides security for Metro systems.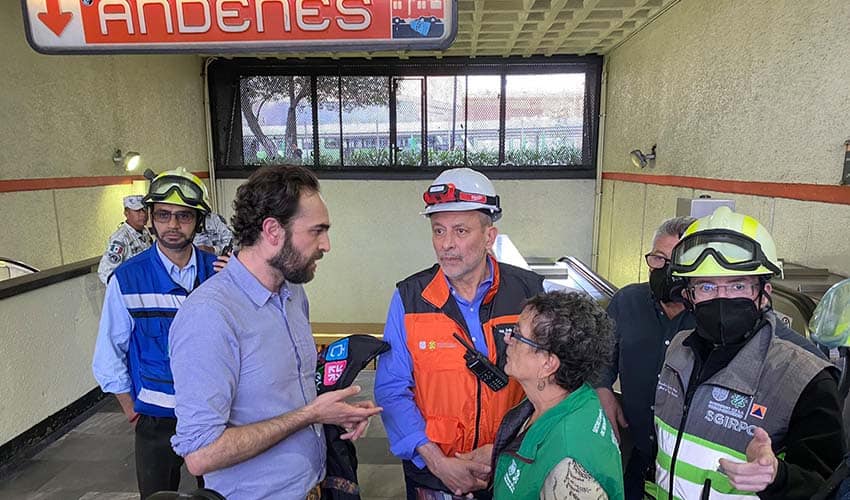 "What we need is resources to provide maintenance for Metro," Limon says.
Monday's incident happened two weeks later fatal accident Two trains on line 3 of the subway system and two adjacent cars of the train after one week estranged from each other Polanco station on line 7.
Authorities have suggested the recent "unusual" incident was the result of sabotage, and Sheinbaum has expressed confidence that the FGJ will hold those responsible accountable for its actions.
Ah recent votes Noting that the recent fatal Metro accident had a negative impact on the mayor's reputation, the mayor denied allegations that the subway system was underfunded.
But incidents in the capital's subway system over the past two years have undermined Scheinbaum's government, which took office in late 2018.
In addition to this month's accidents and incidents, Overpass collapse In May 2021, 26 passengers died on Line 12. Fire at Subway System's Downtown Substation January of the same year.
in a report from El Pais, El Financiello, infofly When Reforma
https://mexiconewsdaily.com/news/cdmx-metro-station-evacuated-short-circuit/ CDMX metro station evacuated after being filled with smoke