America
China recognizes the "costs and consequences" of using power to control Taiwan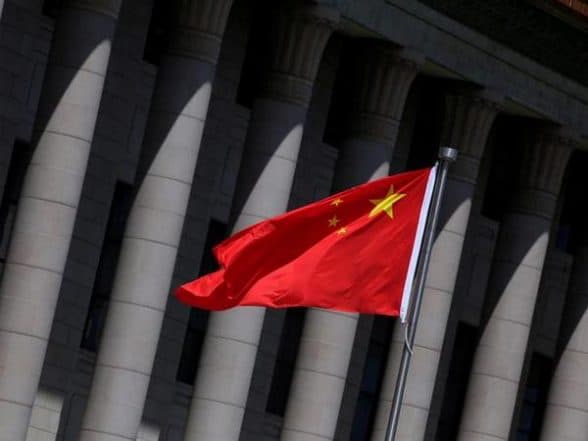 Beijing, May 11: According to analysts, the Ukrainian crisis has made it aware of the "costs and consequences" that China may try to use to control Taiwan. China has not condemned Russia's actions in Ukraine or denied Beijing's potential to act as a peace-promoting intermediary.
According to the Director of the Central Intelligence Agency, not only is there a risk of "economic uncertainty", but there is also "reputation risk" due to China's association with "brutality of Russia's attack" against Ukraine. China's President Xi Jinping is "unstable" intelligence agency director William Burns. China warned Taipei of "decisive steps" after Taiwan's President Tsai Ing-wen advised Beijing to curb military adventures.
Cited in an analysis by a policy research group, Mr Burns said the "bitter experience" of the first 10-11 weeks of the conflict between Russia and Ukraine was a surprise to China.
Significant sales of Chinese stocks have been seen as Chinese companies may face sanctions. The Chinese government had to make an urgent announcement that it would not take any sanctions to maintain the security and stability of financial markets.
Meanwhile, this publication tells Taiwan's Foreign Minister Wu to impose sanctions on China in the same way that the international community supported the Taiwanese government during the invasion of China and imposed sanctions on Russia. He reported that he expressed his hope.
According to reports, policy research groups have already begun discussions within China on legal measures to avoid affecting international law if China invades Taiwan.
In the proposed action, China emphasizes that its actions are based on legal grounds under the Charter of the United Nations, Articles 2 and 4 of the Citation, in order to consider it a "use of legal force". Should be.
In addition, in the case of foreign assistance to Taiwan, cite Article 2 (7) to warn against approaching such countries and to counter countries supporting Taiwan with diplomatic and economic sanctions. To do. This measure also includes the possibility that China could exercise its jurisdiction over Taiwan's EEZ and impose a complete blockade and embargo.
There are many speculations about the strategic relationship between China and Russia, and many speculations about the degree of knowledge that President Xi Jinping had before President Vladimir Putin launched a sad invasion of Ukraine.
The war has proved to be risky for China, putting Beijing in trouble, pretending to be neutral and trying to manipulate its support for its allies.
China has worked hard to describe itself as neutral in this conflict, but it is clear that walking such a tightrope is not easy. Russia's issue has been happily repeated by Chinese officials, one example of which is the ridiculous idea that the United States has a biological weapons institute in Ukraine.
(This is an edited and auto-generated story from the Syndicated News Feed. LatestLY staff may not have changed or edited the content body)
function loadAPI() {
var js_fb = document.createElement('script');
js_fb.src="https://connect.facebook.net/en_US/sdk.js#xfbml=1&version=v3.3&appId=224265671451116&autoLogAppEvents=1″;
document.body.appendChild(js_fb);
}
var a_fb=1;
document.addEventListener('scroll', function(e) {
if(a_fb == 1){
a_fb=2;
loadAPI();
//vdo
(function(v,d,o,ai){ai=d.createElement('script');ai.defer=true;ai.async=true;ai.src=v.location.protocol+o;d.head.appendChild(ai);})(window, document, '//a.vdo.ai/core/latestly/vdo.ai.js');
//colombai
try{
(function() {
var cads = document.createElement("script");
cads.async = true;
cads.type = "text/javascript";
cads.src = "https://static.clmbtech.com/ase/80185/3040/c1.js";
var node = document.getElementsByTagName("script")[0];
node.parentNode.insertBefore(cads, node);
})();
}catch(e){}
}
});
https://www.latestly.com/agency-news/world-news-china-unsettled-over-possible-sanctions-amid-ukraine-crisis-3693381.html China recognizes the "costs and consequences" of using power to control Taiwan