America
China vs. USA: Balloon Wars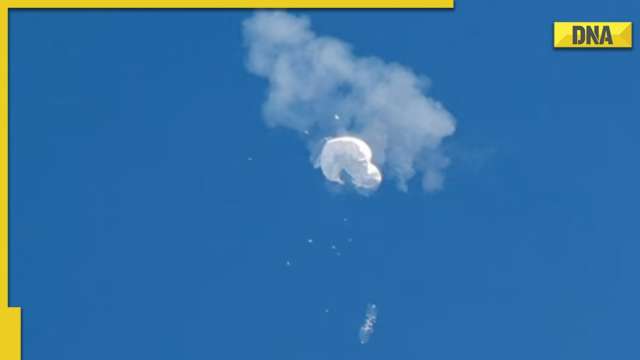 The Chinese were trying to convince everyone that balloons flying in the skies of America were as harmless as Chinese lanterns.
For the first time in 50,000 years, astrologers, fortune tellers and all religious leaders are racking their brains when the green comet passes Earth. The last visit must have taken place nearly 50,000 years before him, probably in the Stone Age. At that time, none of the existing religions had even made their debut. The time had not come when people saw visions, dreamed dreams, and heard voices. During this second visit, the Green Comet decided to maintain a safe distance of her 26 to 27 million miles from human civilization. We landed on an asteroid, skimmed the surface material, and studied its secrets. So humans must continue to be puzzled by what Shakespeare said in Julius Caesar. Heaven itself kindles the death of the princes. "
As world leaders continued to speculate on who the green comet might target, Americans saw a strange object hovering between 60,000 and 65,000 feet high. It was said that it might be a UFO carrying an attacking alien. Was the green comet a warning of an impending galactic war? Fears and anxieties were quickly abated when it was discovered that the object was simply a Chinese balloon, but the size of three busses. , was packed with snooping devices. A Chinese balloon pushed aside a green comet and grabbed the attention of the world. American intelligence agencies have announced that the object is a "sky spy". Time was too short to enlist British help to send James Bond to work on Moonraker.
Meanwhile, the Chinese were trying to convince everyone that flying balloons in America's skies were as harmless as the Chinese lanterns children play with. the same as,
Intelligence whispered to him that Malcolm S. Forbes warned: "The only difference between men and boys is the price of toys."
It was finally decided that it was time for Captain America to take responsibility and destroy that diabolical Chinese balloon. Fired an AIM-9X Sidewinder missile into a Chinese balloon and encountered a water grave near Myrtle Beach, South Carolina. Americans happily recalled the famous scene from the James Bond movie Skyfall, where 007 (Daniel Craig) swims in a glowing rooftop pool with glorious views of Shanghai's neon-lit skyline. It also gave Joe Biden a dose of comfort, but not Xi Jinping, who was busy playing balloons with Communist Party officials. After much discussion in the Politburo of the Communist Party of China, it was announced that harmless and defenseless balloons were flying over Latin America and possibly India.
But then the balloon war began. Because soon every nation on earth will ask their militaries to play with balloons to familiarize themselves with the evolving high-tech technology of balloon warfare. Intelligence reports say the Chinese may soon attempt kite espionage. Balloon and kite warfare are revolutionizing air warfare in the 21st century. Billions of dollars have been pledged for research to develop a new generation of missiles to deal with the threat of balloon warfare. 2023 is not the year of the rabbit, but the lunar calendar of balloons and kites!
The author is the former Executive Director of the National Customs, Indirect Taxes and Narcotics Academy.
https://www.dnaindia.com/world/report-china-vs-us-the-balloon-wars-3022263 China vs. USA: Balloon Wars