Europe
China's offshore salmon farm makes its first commercial harvest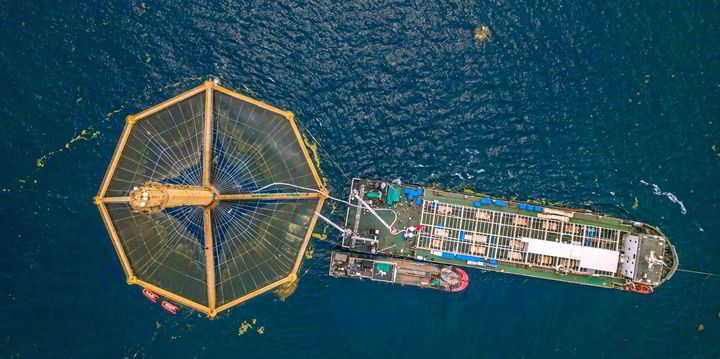 According to the Xinhua News Agency, the Atlantic salmon farm off the coast of China has harvested 15,000 fish from its location on the northeastern coast off Qingdao.
According to government official Guo Peng, Shenlan 1 raises a total of 100,000 Atlantic salmon and is the first to harvest from a deep-sea salmon farm in China.
The farm will be implemented through a project promotion platform jointly launched by the Shandong Marine Group, Wanzefen Group and Qingdao Marine Investment Group, with the aim of promoting the development of the Qingdao National Deep Sea Greening Experiment Zone.
https://www.intrafish.com/aquaculture/chinese-offshore-salmon-farm-makes-first-commercial-harvest/2-1-1235260 China's offshore salmon farm makes its first commercial harvest