Asia
Circular urges local government to help victims of Cianjur earthquake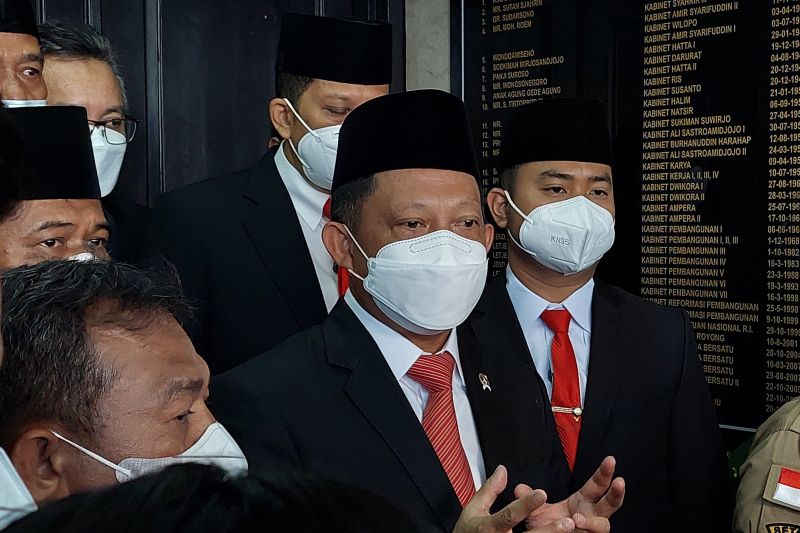 (Aid should be given) Depending on the financial strength of each municipality…
JAKARTA (Antara) – Interior Minister Mohammed Tito Karnavian has issued a circular requesting all Governors, District Heads and Mayors to provide financial support to the Cianjur district government to help victims of the earthquake. did.
"(Aid) should be provided in accordance with the financial capacity of each municipality and the mechanisms prescribed by law," he said in a memo received on Tuesday.
Financial assistance is available from each local government's Regional Budget (APBD).
Circular No. 900.1.1/8479/SJ was signed on November 28, 2022 on financial assistance to Cianjur district government to treat residents affected by natural disasters.
In the circular, the Minister also outlined various regulations, such as Law No. 17 of 2003 on State Finances, on which local governments provide support.
Section 28(4) of the law states that, in emergency situations, local governments may make unallocated expenditures proposed in APBD Amendment Plans and/or submitted in Budget Realization Reports (LRAs). I'm here.
Another regulation is Government Regulation (PP) No. 12 of 2019 on Regional Financial Management.
related news: Cianjur residents may return home as aftershocks subside: BNPB

Regulation 67 stipulates that financial assistance expenditures may be given to other local governments for regional cooperation, improving financial capacity, and for other specific purposes.
"Another specific purpose (as set out in Article 67) is also to provide benefits to providers and/or recipients of financial assistance. It includes helping to process affected communities," the minister said.
In addition, Section 166 of PP No. 12 of 2019 emphasizes that local governments may propose disbursement of emergency funds for which no budget is available in the revised draft APBD.
Earlier, Karnavian said West Java provincial government's remaining BTT budget was 20 billion rupiah, while Cianjur district government's unexpected expenditure (BTT) fund left only 5 billion rupiah.
This amount will not be enough for the district to recover optimally from the effects of the disaster, he said.
According to the National Disaster Mitigation Agency (BNPB), as of Tuesday (November 29), the magnitude 5.6 earthquake that struck Cianjur district on November 21 claimed 327 lives.
In addition, 108,720 residents were evacuated to 39,985 evacuation centers, with 13 people still missing.
related news: Cianjur earthquake death toll reaches 323: district chief
related news: Aftershocks of the Cianjur earthquake become rare as the magnitude decreases: BMKG
https://en.antaranews.com/news/262969/circular-asks-local-govts-to-help-cianjur-quake-victims Circular urges local government to help victims of Cianjur earthquake