Asia
Combat Radical and Terrorist Views Through National Consensus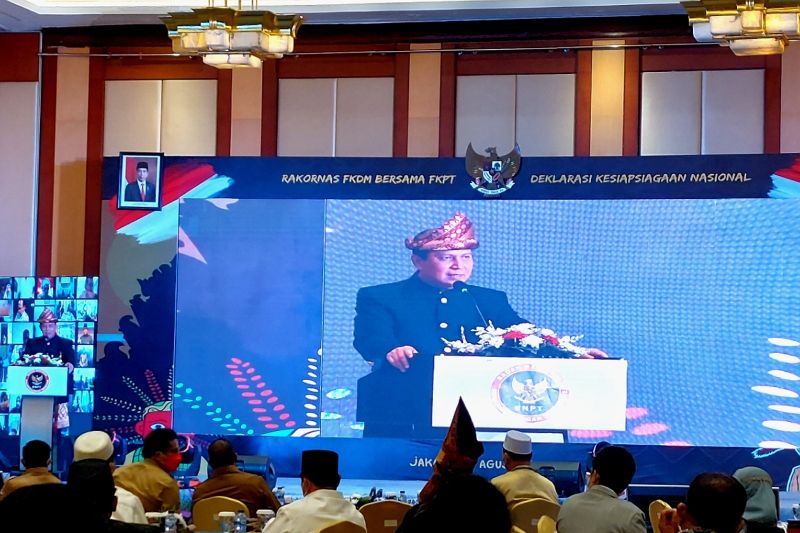 As technology advances each year, more people use social media, and the threat of intolerance, extremism, and terrorism increases with progress.
This phenomenon has been used by terrorist groups to their advantage, such as by parading extremism as a religious concept and getting others to agree with them by gaining new members through online swearing. Their intelligent actors understood that intolerance and radicalism had given way to terrorism.
Noting the difference between Al-Qaeda, founded by wealthy Saudi Arabian Osama bin Laden in the 80s, and IS in Iraq and Syria, founded by Abu Bakar al-Baghdadi in Mosul, Iraq, in 2014 please give me. Regarding the way they spread their radical and terrorist notions.
Al-Qaeda has grown in a fairly conventional and limited way, as it acquired members through face-to-face recruitment. But ISIS was very different. Its spread was massive, and many were within its reach. Its reach has crossed countries, genders and ages, especially the millennial and his Gen Z. Notably, this movement has emerged with the development of digital information and an increase in the number of social media users.
We often read or watch news about teenagers from countries flying to Iraq or Syria to join ISIS. did.
Members of ISIS refused to be labeled as terrorists, preferring instead to be called "Mujahideen". They used religious language to hide their extremist intentions. These people were found to hail from Asia, Europe, America, and even Indonesia, where many working-age individuals are found.
Two recent cases show that millennials and Gen Z are being targeted recently.
Millennials, or Generation Y, are the group of people born between the 1980s and 2000s. Millennials and beyond are Generation Z, born between 1995 and 2010, known as Generation i, or the Internet Generation.
The Makassar Cathedral bombing on Sunday March 28, 2021 was carried out by a couple born in 1995, Lukman and Dewi, who are Generation Z.
In 2021, another shocking incident occurred. A woman named Zakiah Aini was supposedly brainwashed by virtual means and turned into a lone wolf and attacked police headquarters on Wednesday, March 30. She was born in 1995 and is part of Generation Z.
Their paths to terrorism were different. Lukman and Dewi were affiliated with Jamaah Ansharut Daulah (JAD), which is focused on the Philippines. Ainini, on the other hand, was suspected of being part of ISIS.
The story of the challenge was told on August 2, 2022, in Jakarta, before the National Preparedness Declaration, by Commissioner Boy Rahuli Amar, Director of the National Counter-Terrorism Agency.
He pointed out that these ideologies that promote violence and anti-human values ​​are akin to a spreading virus.
Faced with these challenges, the institution has made relentless efforts, including working with stakeholders such as religious groups, religious practitioners and universities.
Fighting the virus was everyone's fight, not just the job of the agency or Cooter Terrorism Special Detachment 88. Cooperation was therefore a strategic move.
This time, the agency cooperated with the Ministry of Home Affairs, headed by Deputy Home Minister John Wenpi Wetinpo. They also hosted a meeting between the Counter-Terrorism Coordination Forum administered by the National Counter-Terrorism Agency and the Public Early Warning Forum coordinated by the Home Office.
The event was also attended by officials from the National Political Unity Department of 34 states.
A national event attended by several speakers, including Father Antonius, Special Staff of the Chairman of the Steering Committee of the Ideological Development Department of Pancasila, Chief of the Anti-Terrorism Special Detachment 88 of National Police Inspector General Martinus Hukom, Director General of Martinus Hukom A dialogue was also held. Prevention Brigadier Police R. Ahmad Nurwakhid at the National Counterterrorism Agency.
Improving national consensus
The National Preparedness Regime was mandated by Law No. 5 of 2018 on the Amendment of Law No. 15 of 2003 on the Provision of Government Regulations to Replace Law No. 1 of 2002 on Ratification of Combating the Crimes of Terrorism.
National preparedness as one of the strategies to prevent terrorism was implemented by encouraging groups and community organizations to actively contribute to the prevention of terrorism. It was also a precautionary measure to reduce the risk of radicalism and terrorism, especially regarding young people.
The question is, why are millennials and Gen Z targeted by terrorists to join groups?
Amar turned his attention to two factors. The first is age, specifically her Gen Z member. They belonged to a precarious age group as they were in the process of finding their own identities, which made them easier to indoctrinate. .
The second factor, in addition to the current widespread use of social media, is its enormous global influence in an era of digital technological advancement.
Indonesia is estimated to have 202 million internet users out of a total population of 270 million, 80% of whom have various social media accounts. Of all social media users, 60% were young people, namely millennials and her Gen Z.
After being exposed to a constant stream of information from social media, it is important to increase public awareness and engagement in developing national resilience, including various aspects such as ideological, political, economic and social, as well as literacy. We have to counter it by improving. Culture, defense and security.
Intolerance, radicalism and terrorism were international threats in the form of ideologies, crimes against state constitutions and Pancasila as a national ideology.
Indonesia had its own identity. However, challenges continue to arise due to global relations filled with various international, national and national interests.
Indonesian values, sometimes forgotten, proved to be strong. There are over 1,300 tribes, 600 native languages ​​spoken, and legalized religions and denominations, all of which can be found from Sabang to Marauke as a form of wealth born from Pancasila.
However, due to the rapid effects of globalization, some citizens have abandoned the noble ideology of the state, Pancasila, which promotes peace.
He said the COVID-19 pandemic was addressed through the efficient and widespread use of vaccines. Similarly, the viruses of intolerance, radicalism and terrorism were also countered by their own vaccines through improving the national consensus on his four national pillars: Pancasila, the 1945 Constitution, the Republic of Indonesia and Vinneka his Tungal. need to do it. squid.
Paradigm change
According to Hukom, there were several key points regarding the paradigm shift in the treatment of terrorists and former terrorist prisoners.
These measures included offering to invite former terrorism prisoners to a celebration of Independence Day on August 17, 2022.
Another effort to change that paradigm involved changing the perspectives and beliefs of those who were under the authority of Special Detachment 88 during the arrest and detention process. So it's not just imprisoning them in the flesh. This measure became the basis for the formation of the 200-day Islamic boarding school programme.
According to Law No. 5 of 2018, Special Counterterrorism Detachment 88 was ordered to arrest and detain for 14 days, the period of which could be extended by 7 days, and the investigation process was 200 days. Thus, the 200-Day Islamic Boarding School program was born to pursue religious moderation by changing the way they think.
Under the "200-day Islamic Boarding School" program, they will be given new values ​​to overwrite the violent doctrines they received as members of the terrorists, Hukom said.
Eighty-eight staff members of the special detachment were also ordered to properly treat former special prisoners and their families. For example, they were ordered to hold a party attended by neighborhood chiefs and community leaders to celebrate the release of a former terrorist offender.
The detachment's measures, though well-meaning, were sometimes ridiculed and protested by some. It was not only for humanity, but also to keep in touch. This allowed the officers to keep in touch with them and prevent them from reverting to their old ways.
Paradigm-changing efforts by agencies and detachments have been very successful in helping former terrorist prisoners and their families from both the seeds of extremism and the psychological trauma of social punishment.
For example, they successfully accepted a terrorist's child into his community. The child had always been brooding, ostracized, and unsociable.
He said Sharial Alamshah's son, aka Abu Lala, is believed to have stabbed General Wiranto, then Coordinating Minister for Political, Legal and Security Affairs, in Pandeglang, Banten, on Thursday October. . October 10, 2019.
The paradigm shift provided former terrorist prisoners who had previously lost their way based on anti-humanitarian perspectives, with a new glimmer of hope that they would once again be accepted as children of the nation.
Nurwaheed said that compared to other countries, especially Iraq, Afghanistan and Syria, Indonesia can be considered very successful in ensuring national security against extremism and terrorism.
A parallel can be drawn between Indonesia and the Angklung, a musical instrument from West Java with sets of varying sizes. Symbol of national diversity. Each angklung instrument has a different scale, but once played together they can produce beautiful sounds.
related news: Indonesia raises stakes against OPM, terror-tagged affiliate
related news: Papuan terrorists fly to hometown, kill 8 civilians
related news: Armed Papuan separatist terrorists attack Papuan workers again
https://en.antaranews.com/news/243309/fighting-radical-and-terroristic-views-through-national-consensus Combat Radical and Terrorist Views Through National Consensus