Asia
Commission on Human Rights makes amazing revelations in the report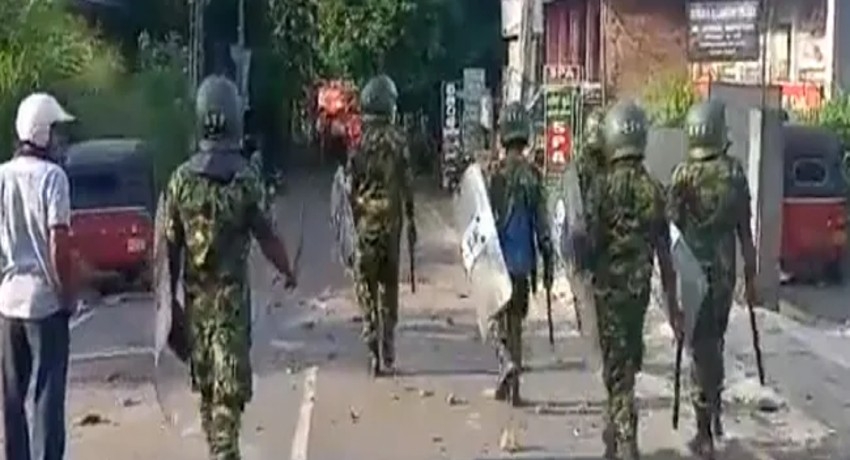 Colombo (News First); According to an investigation into the shooting of Rambukkana by the Sri Lankan Human Rights Commission (HRCSL), the death of Chamindalakshan is the result of excessive use of force by police officers and cannot be legally justified by police. Became clear. Intimidation of police officers by the deceased.
According to the report, injuries caused by shootings by people around the protest site, especially those who continued to shoot from back to front, showed that police officers used excessive force more than necessary.
A survey by the Expert Committee has revealed the following findings.
Me. The four policemen who used force at the protest site were offered an essentially deadly T56 weapon before being deployed at the Rabuccana protest site.
ii. One in four police officers received their weapons the day before the day of the incident (April 18, 2022).
The tendency for violence to occur during protests.
iii.Of the four police officers summoned by the committee, two police officers The operation of deadly weapons they received in this way is used as a means of controlling the crowd and has not received the latest proper training in the use of such deadly weapons prior to deployment.
iv. In addition, one police officer said during an investigation that he was too old to handle T56 weapons effectively and could not shoot.
The Human Rights Commission in Sri Lanka recommends immediate disciplinary action against the ordered SSPKB Keerthirathne.
Police officer to shoot.
HRCSL has issued strict guidelines and directives to the Sri Lankan police, as described below.
Me. Please refrain from providing deadly weapons such as T56 firearms to police officers who are not well trained in the use of deadly weapons.
ii. Place police officers who lack the skills necessary to use deadly weapons during a crowd dissolution operation to refrain from disbanding the masses of protesters.
iii.With basic rights
International human rights obligations undertaken by Sri Lanka.
iv.Refrain from exerting excessive force on those who are constitutionally exercising Guarantee the right to peaceful protest and ensure that police officers adhere to the basics
Principles that respect and protect human rights, their essential elements Efforts to support the rule of law.
Complete report:
the latest news



https://www.newsfirst.lk/2022/07/08/rambukkana-shooting-human-rights-commission-makes-startling-revelations-in-report/ Commission on Human Rights makes amazing revelations in the report