Asia
COVID-19: Highest local infection since June last year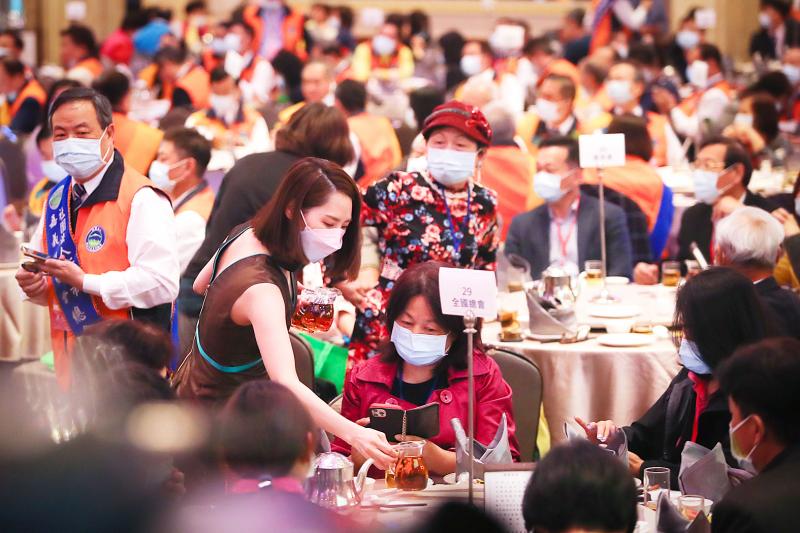 Worker's dormitory:


Most of the cases in the area were related to cluster infection in Hsinchu County, but the number of Keelung clusters increased by 19 to 27.
By Lee I-chia / Staff Reporter
The Central Epidemic Command Center (CECC) reported 83 local COVID-19 cases yesterday, including 52 cases related to Taoyuan construction sites and worker dormitories in Hsinchu County.
The center's director, Chen Shih-chung, said yesterday's number of domestic cases was the highest in Taiwan since 88 local cases were reported on June 27, last year.
Yesterday's local incident involved a family of four in Taitung County. Chen said the first case in the family population was a woman who tested positive after seeking treatment for fever, vomiting, and sore throat.
He said the case reported Saturday, an insurance salesperson in Sanchong District, New Taipei City, involved four other local cases.
He added that the sources of infection for the family cluster and the New Taipei City cluster are still unknown.
Cases in the other two regions are associated with cluster infections involving workers in Kaohsiung's chemical plant. The new cases were a family of factory workers and infected workers, both positive during quarantine, Chen said.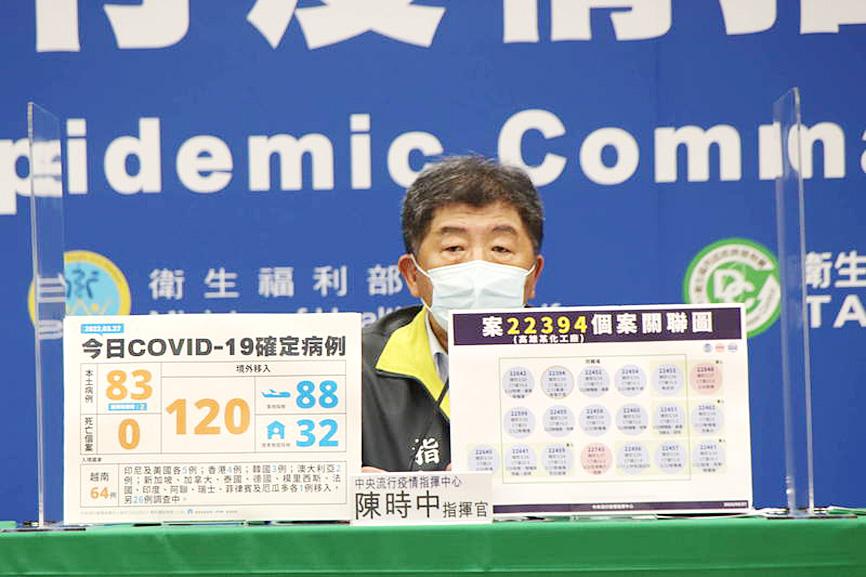 Photo courtesy of Central Epidemic Command Center
Genomic sequencing results for cluster-related cases showed that she was infected with the Omicron BA.2 subvariant of SARS-CoV-2. This is different from the Omicron strains previously detected in the country.
According to Chen, cases in the other two regions have been associated with cluster infections involving workers at a tech factory in the Shulin District of New Taipei City.
According to CECC data, the Kaohsiung Chemical Plant Cluster has expanded to 19 cases and the Shulin Technology Plant Cluster has expanded to 22 cases.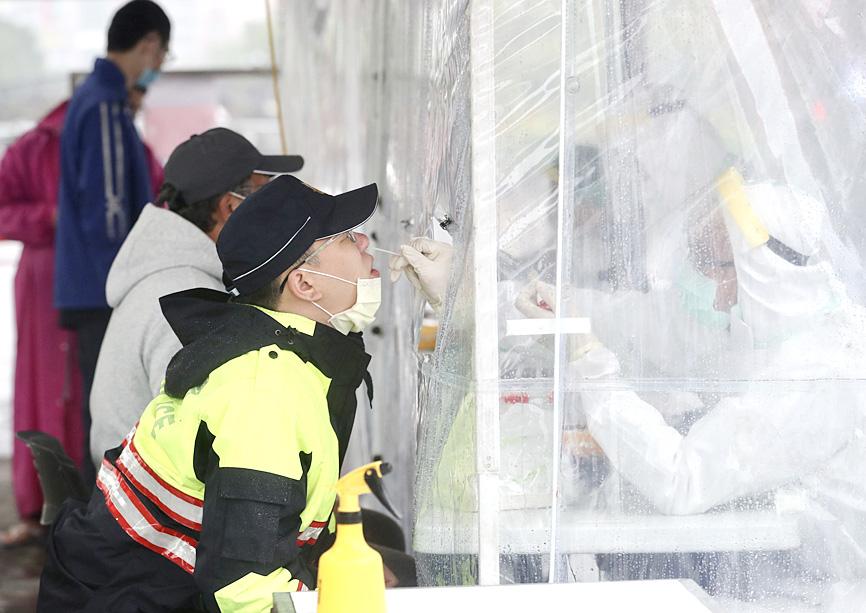 Photo: CNA
According to Chen, a new cluster of 52 people was discovered at a construction site in Taoyuan and a worker's dormitory in Hsinchu County.
Many of the workers in the field showed cold-like symptoms, so the company conducted a rapid test on 56 workers on Saturday, 44 positive, Chen said.
All 68 workers in the dormitory underwent a polymerase chain reaction test by midnight, 50 of whom (47 Thai and 3 Taiwanese men) were positive, with cycle thresholds ranging from 11.4 to 29.6. He said.
He added that two more cases (a non-dormitory worker and his girlfriend) were tested positive on the extended test.
Mr. Chen said more tests and contact tracing were being done, adding that the Ministry of Labor is supporting contact tracing by providing Thai translators.
Another cluster infection that the center is closely monitoring is in Keelung, Chen said.
19 new cases have been added to the cluster and expanded to 27 cases. 8 police officers, 8 restaurant workers, 7 people who ate at the restaurant, 4 family members or classmates.
Mr Chen said the Keelung City government has set up several temporary laboratories, adding that all Keelung police officers will be tested.
Infected police officers attended the award ceremony on Thursday when Mayor of Keelung Lin Yu-chang took off his mask to take a picture with the recipient on stage, so Hayashi should self-isolate from CECC on Friday. 3 days advised.
This announcement prompted questions from the general public as to why Lin needed to be quarantined for only three days.
Saturday's center said that by that standard, phosphorus was not considered a close contact with confirmed cases.
However, Mr Chen said yesterday that more police officers were positive and other attendees at the award ceremony could be infected.
He said Lin voluntarily demanded stricter surveillance and the CECC quarantined him for 10 days starting on Friday.
CECC also reported 120 imported cases yesterday.
Comments are moderated. Please save the comments related to the article. Remarks containing abusive and obscene language, personal attacks of any kind, or publicity will be removed and users will be banned. The final decision is at the discretion of Taipei Times.
https://www.taipeitimes.com/News/front/archives/2022/03/28/2003775573 COVID-19: Highest local infection since June last year