Asia
COVID: Parents asked to participate in post-vacation early detection efforts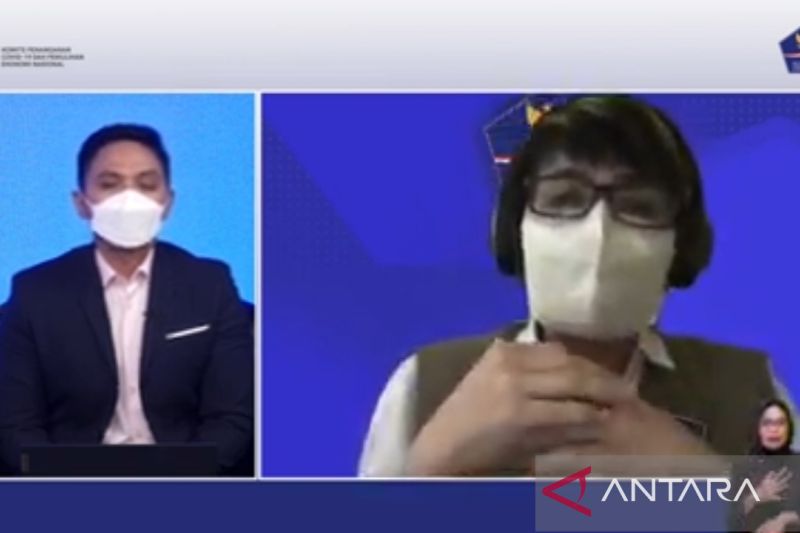 Jakarta-COVID-19 Processing Task Force encourages parents to participate in early detection efforts for COVID-19 after school leave, especially to prevent the spread of infection among children. rice field.
"We know that COVID-19 is a highly contagious disease. If not detected early, it can actually endanger other people," said the COVID-19 Processing Task Force. Werdhani, a member of RetnoAsti's Community Empowerment Team for Health Emergency Assistance, said in a "Healthy Holiday, Children Protected from COVID-19" webiner accessed from here on Wednesday.
According to Werdhani, with the increasing number of cases in Indonesia, early detection efforts, including the COVID-19 test, are important.
"Children are certainly a vulnerable population, and we know that the immune response is not as good as adults, especially if the child is under the age of 5 and is not vaccinated with COVID-19," she said. rice field.
Werdhani asked parents of children over the age of 6 to be fully vaccinated with COVID-19 before traveling.
related news: Indonesia records 2,149 fresh COVID-19 cases
She added that if an adult and a child between the ages of 6 and 17 have a chronic illness and cannot be vaccinated, they should seek medical attention from a doctor before traveling and follow strict health protocols.
She reminded the public that infection with COVID-19 and various other viruses can occur to anyone, anywhere, anytime.
Therefore, she advised people to apply the COVID-19 Health Protocol and spend their vacations in places that already have cleanliness, health, safety, and environmental sustainability (CHSE) certification.
The first case of COVID-19 in Indonesia was confirmed in March 2020. As of June 29, the country has recorded 6,086,212 COVID-19 cases, 5,913,307 recovery, and 156,731 deaths, according to data from the COVID-19 Processing Task Force.
related news: IDI regulates booster vaccine scale-up in the threat of COVID surge
https://en.antaranews.com/news/236901/covid-parents-asked-to-join-early-detection-efforts-after-holiday COVID: Parents asked to participate in post-vacation early detection efforts