Europe
COVID19: Cyprus plans autumn roadmap, Centaur is not a concern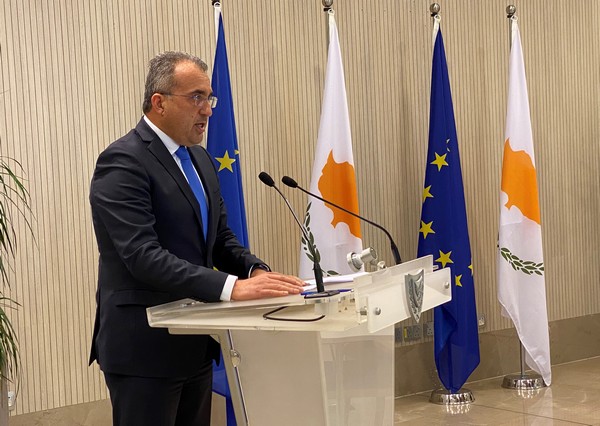 Health Minister Michaelis Hajipantera said the possibility of the arrival of a new, more contagious but less severe Covid subvariety, Centaurus, was not a cause for concern, in parallel with the declining trend of BA5 infections.
After meeting with scientists on Thursday, Hajipantera said it was decided to prepare an autumn roadmap.
He announced the decision to run another diagnostic test that would detect not only the coronavirus but also other viruses and treat them in a targeted manner.
At an emergency meeting, experts discussed new things Subvariant Centaurus And an action policy to tackle Covid in the fall.
The EU Health Commission Stella Kiriyakides urged all member states to take action and develop a roadmap prior to the fall.
In the Centaurus, Hajipantera said it was informed that it was a new subvariety from India, more contagious, but "fortunately" less serious.
Hadjipantela said the country's experience with Omicron BA5 has been declining over the past seven days.
"So it's not a concern if a new Centaurus subvariant arrives."
The government is monitoring mutations in Cyprus for early detection of centaurs when they arrive in Cyprus.
The minister said the vaccine protects against the virus and people over the age of 60 should receive a fourth dose.
The fall roadmap implementation includes "multiple tests" for various viruses.
"This test detects multiple viruses at the same time. Not just the coronavirus, You can find out how many viruses are in our country at a particular moment. "
He also said that several tests will be introduced for infections that affect children.
The roadmap provides guidelines on possible steps to open a school and how to proceed if new mutations are detected.
post COVID19: Cyprus plans autumn roadmap, Centaur is not a concern First appeared Financial mirror..
https://www.financialmirror.com/2022/07/22/covid19-cyprus-plans-autumn-roadmap-centaurus-not-a-concern/ COVID19: Cyprus plans autumn roadmap, Centaur is not a concern