Europe
COVID19: The end of the pandemic in sight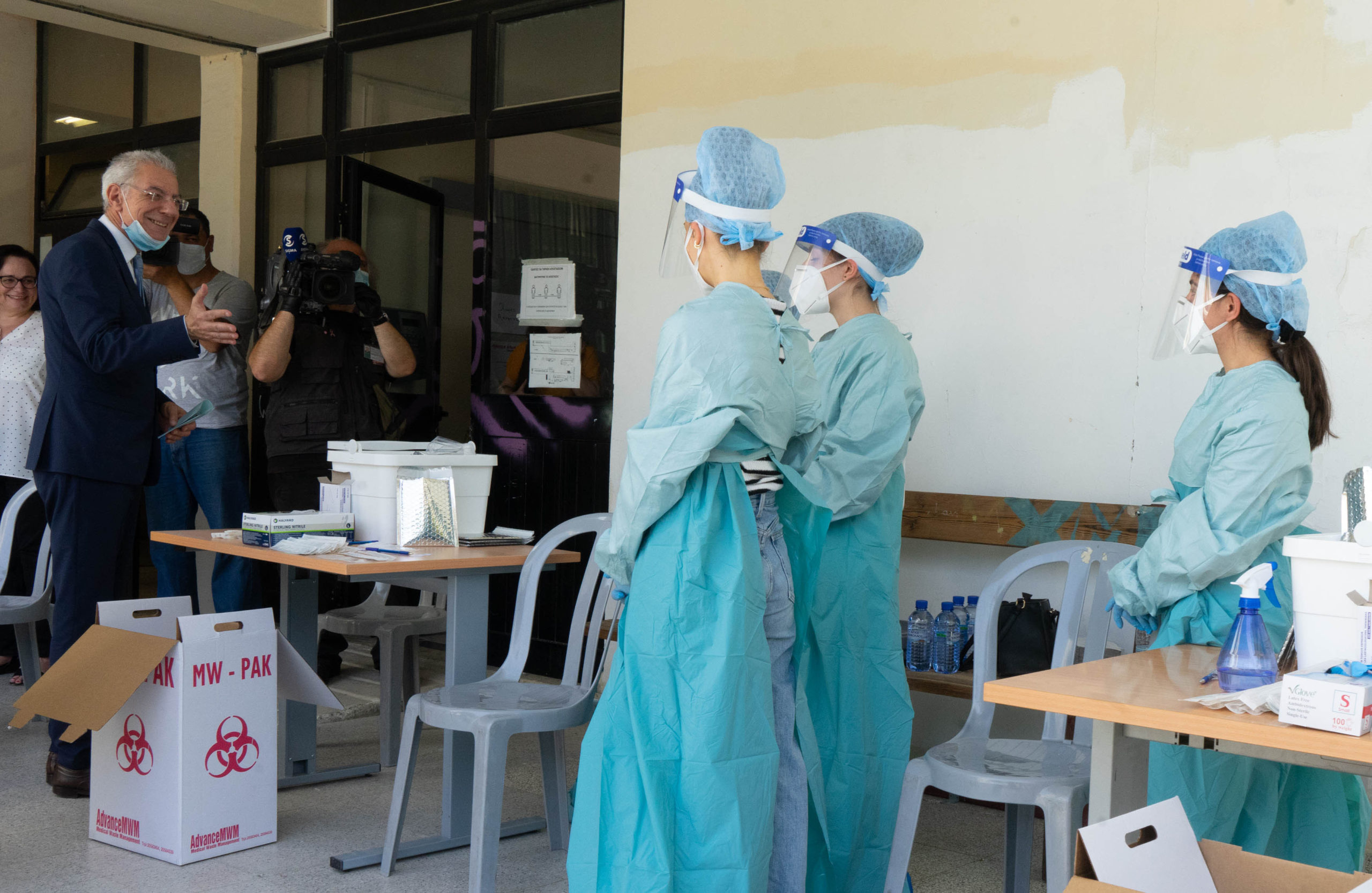 The World Health Organization's belief that the end of the COVID-19 pandemic is in sight is attributed to increased vaccination coverage, according to Cypriot virologist Dr. Peter Karayanis.
In a comment to CyBC radio, Dr Karaiannis said, "The coronavirus can no longer circulate easily among the population, robbing us of the opportunity to develop new variants.
He added that things would become more difficult for the virus once an updated bivalent COVID-19 vaccine covering the Omicron subspecies BA4 and BA5 is made available to the population.
Health experts also said there is no room for complacency as vaccination coverage needs to be maintained. high levelurging people belonging to vulnerable groups to get a second booster shot.
Health officials will soon roll out a second booster shot to the general population.
The updated vaccine is available as a second booster (fourth dose) for people over 30, people working in nursing homes, health care workers, and pregnant women, regardless of age.
Recipients must have had their last COVID vaccination at least 5 months ago.
The WHO director-general said Wednesday that last week's global coronavirus death toll was the lowest reported in a pandemic since March 2020, marking a turning point in years of a global pandemic. indicates that it is possible.
WHO Director-General Tedros Adhanom Ghebreyesus said the world has never been better positioned to stop COVID-19.
"We are not there yet, but the end is in sight.
"Now is the worst time to stop running," he said.
"Now is the time to run harder, cross the line and make sure you get all the rewards for your hard work."
In its weekly report on the pandemic, the United Nations health agency said deaths had fallen by 22% over the past week, with just over 11,000 reported worldwide.
There were 3.1 million new cases, a 28% decrease, continuing the week-long decline in the disease in all regions of the world.
Still, WHO warned of mitigation COVID test Surveillance in many countries means many cases go unnoticed.
The agency warned that the new variant could undermine progress made so far.
WHO reported that Omicron subvariant BA.5 continues to predominate globally, accounting for nearly 90% of virus samples shared in the world's largest public database.
We expected future waves of illness, but hoped they wouldn't cause many deaths.
post COVID19: The end of the pandemic in sight first appeared financial mirror.
https://www.financialmirror.com/2022/09/15/covid19-end-of-pandemic-visible/ COVID19: The end of the pandemic in sight