Europe
Creation of high-quality office space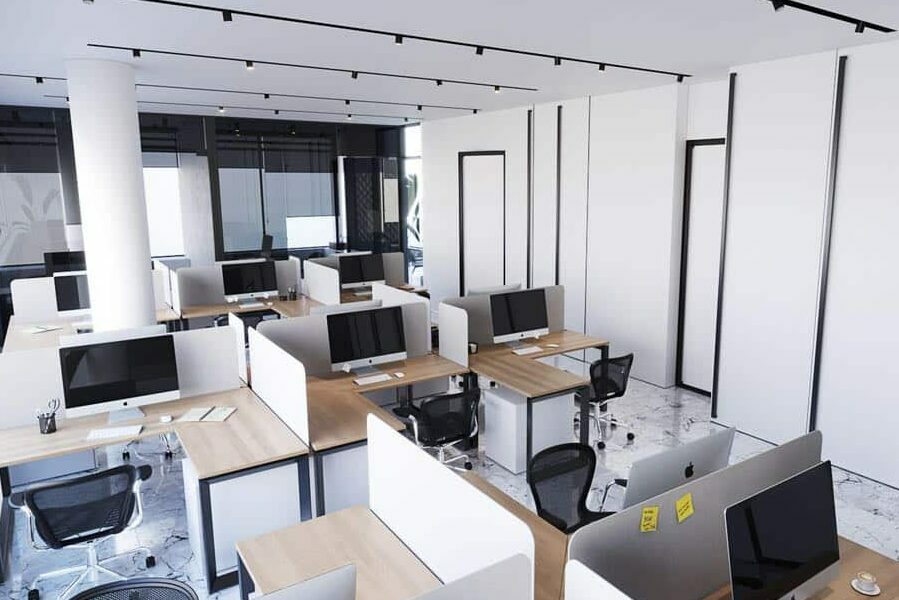 I am often asked if office quality is important in terms of attracting business, subject to minimum acceptable standards.
Before answering this question, there are some important basic office requirements.
position – Try to be located in a business area and don't be fooled by low-priced offices in residential areas (parking is more available in the latter location).
parking – Most importantly, have parking available for staff and visitors. The planning requirement is he one parking space for every 60m2 covered area. This is not enough space for visitors.
Assuming an office area of ​​150 square meters, regulations require only 3 parking spaces. This is a space that holds about 10 people and most of the time you need at least 1 space per person or at most 1 parking space for every 2 he. Or in this case 5 spots + visitors.
For this reason, please check if there is parking available nearby.
When going up to the office from the entrance area, make sure the entrance is large, clean and tidy, and if possible use a spacious lift or even a double lift to reduce waiting times (situation depending on the number of floors).
signage It's important not only outside your office door, but also in your building's entrance lobby.
Air conditioning in the office (preferably VRV), split unitceiling fan coils, suspended ceilings, concealed lighting, structural cables, raised floors, burglar alarms, smoke detector systems.
toilet It is necessary to have separate men and women. 2 in 10 is the norm.
Depending on the nature of your work, you may need a boardroom for private meetings or a few small free offices.
An open plan office isn't the best and causes problems, but it saves space so you can have a meeting room.
Grade A quality offices (i.e. most of the above requirements are met) have rental levels of €13-16 per sqm (Nicosia), Limassol €18-25 per sqm, while Larnaca Reduced to €10 per sqm – all plus common charges.
Security (people), especially after hours is desirable, not easy to find, but cost must be considered. An alarm system is mandatory.
furniture and equipment is another subject without a big budget.
High-quality office desks based on Italian designs are produced locally and cost around €1,000 each, and chairs around €500.
IKEA and others have plenty of lower priced options.
paperless Offices are in high demand, but they require extra personal computers and someone to operate them (while also saving space due to limited filing) .
If you need more than 20 square meters of storage, choose to rent nearby storage. This is because using office rent for storage is expensive. Separate building storage space does not exceed 20% of typical office rent.
More than two levels require additional facilities and do not favor internal stairs.
It's rare to find an office suite over 400 square meters on one floor in Cyprus.The usual office area It is about 150 square meters.
In summary, for an office space of about 150 sqm, in addition to the rent (depending on quality/equipment), you should budget an additional €25,000-30,000 for modern equipment (office, chairs, reception, decorations). I have.
For rentals, landlords are reluctant to provide furniture because used furniture is worth less than 30% of the replacement cost unless it is a long-term lease.
So, does a "luxury" office building give customers the impression of paying?
It depends on the nature of your business.
For those who deal with foreign clients it's a good idea to do so, and the locals (who have the attitude of "I need to charge a lot for this expensive setup in this office"). It's not worth much when it comes to people who are
By Antonis Loizou FRICS – Antonis Loizou & Associates EPE – Property Valuers, Property Consultants & Estate Agents
post Creation of high-quality office space first appeared financial mirror.
https://www.financialmirror.com/2023/01/28/creating-quality-office-space/ Creation of high-quality office space