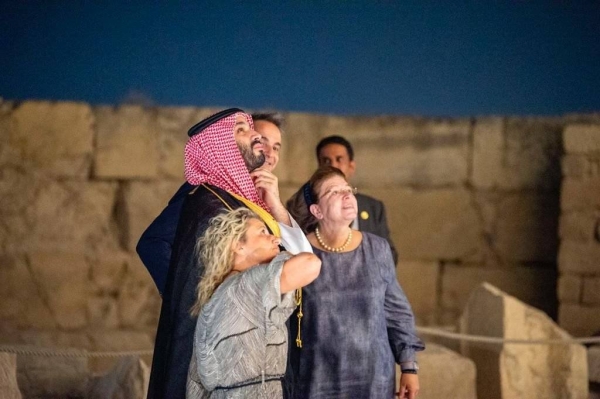 Athens — Crown Prince Mohammed bin Salman, Deputy Prime Minister and Defense Minister, visited the Acropolis ruins in Athens on Tuesday.
During his visit to the Acropolis, the Crown Prince was accompanied by Greek Prime Minister Kiriakos Mitsutakis and Greek Minister of Culture and Sports Dr. Lina Mendoni.
The Crown Prince was briefed on the archaeological buildings, regions and theaters contained in the Acropolis archaeological site, including the Election, the Belvadele, the Parthenon, the Theater of Dionysus, and the Herodes Atticus Theater in the ancient Odeon.
Prince Mohammed also praised the dinner banquet hosted by the Greek Prime Minister at the Acropolis Museum.
The Crown Prince and Prime Minister Mitsutakis witnessed the signing of a memorandum of understanding between the two countries on cooperation in the cultural arena.
The Crown Prince visited the Acropolis Museum and was briefed on archaeological and historical ancient relics and the contents of the relics. — SG
https://saudigazette.com.sa/article/623357/SAUDI-ARABIA/Crown-Prince-tours-Acropolis-in-Athens?ref=rss&format=simple&link=link Crown Prince tours the Acropolis of Athens