Europe
Cyprus supports Ukraine's EU application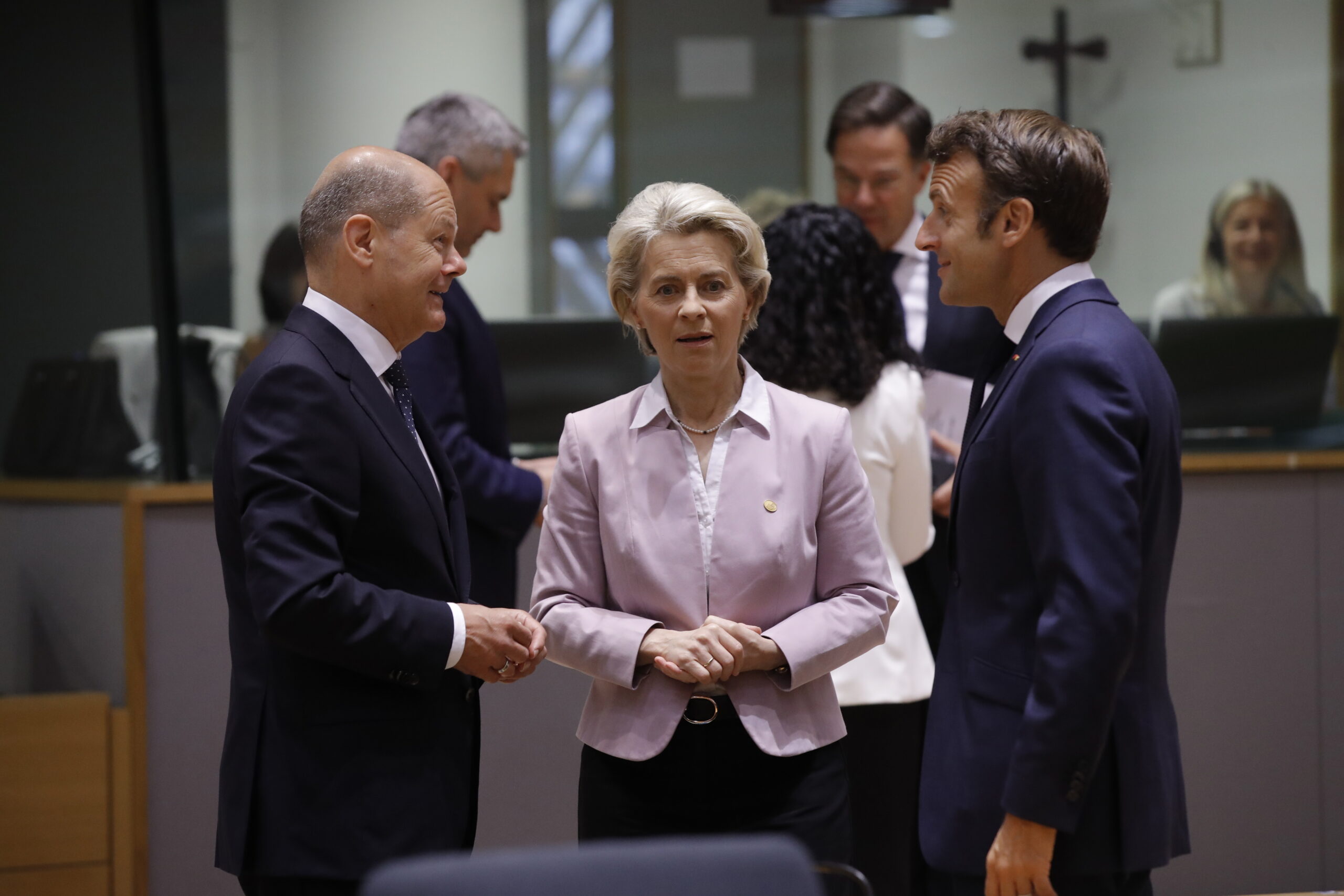 Nicosia supports Ukraine's application for accession to the European Union, which is on the agenda of EU leaders in Brussels on Thursday.
Ukraine will be approved as an EU candidate at the summit after the European Commission approves it.
The CNA said Cyprus is positive about the proposal to give the status of a candidate member of Ukraine and hopes to see if there is unanimous agreement on the position and direction of other member states.
The summit conclusions are expected to include: Reference to Turkey Action against Greece and Cyprus.
Ukraine was applied a few days after the Russian invasion in February, after which the process is proceeding rapidly.
The EU ambassador told the BBC that it would be a psychological boost for Ukrainians.
However, Vsevolod Chentsov acknowledged that "true integration" can only begin at the end of the war.
Candidate status was the first official step towards EU accession, and France said this week there was a "full consensus" on Ukraine.
However, it can take years to participate and there is no guarantee of success.
The Western Balkans of Albania, North Macedonia, Montenegro and Serbia have been candidates for years, and in some cases more than a decade.
Bosnia and Herzegovina applied for a candidacy in 2016, but has not yet succeeded.
EU leaders will also meet with the West Balkans on Thursday prior to the summit to "build an existing close relationship," but discussions are expected to be difficult.
Some member states require Bosnia to be given the status of a candidate, but this is not expected.
However, North Macedonia and Albania have the potential to make progress.
President Anastasiades is attending the European Council. EU – West Balkan Summit and Eurozone conference.
The European Council will focus on the European outlook for Ukraine, Moldova and Georgia (the European Commission said the country's European outlook is recognized) and discuss Russia's invasion.
Leaders will also discuss France President Emmanuel Macron's proposal to create a European Political Community that "complements the existing structure with the participation of European countries beyond the EU."
On Friday, the leaders will discuss the Conference on the Future of Europe and the next steps on Croatia's future accession to the euro area.
We will also discuss rising inflation, its impact on the EU economy, and the next steps towards a banking coalition.
post Cyprus supports Ukraine's EU application First appeared Financial mirror..
https://www.financialmirror.com/2022/06/23/cyprus-backs-ukraines-eu-application/ Cyprus supports Ukraine's EU application