Asia
DEWG is not a forum to discuss Russia-Ukraine conflict: minister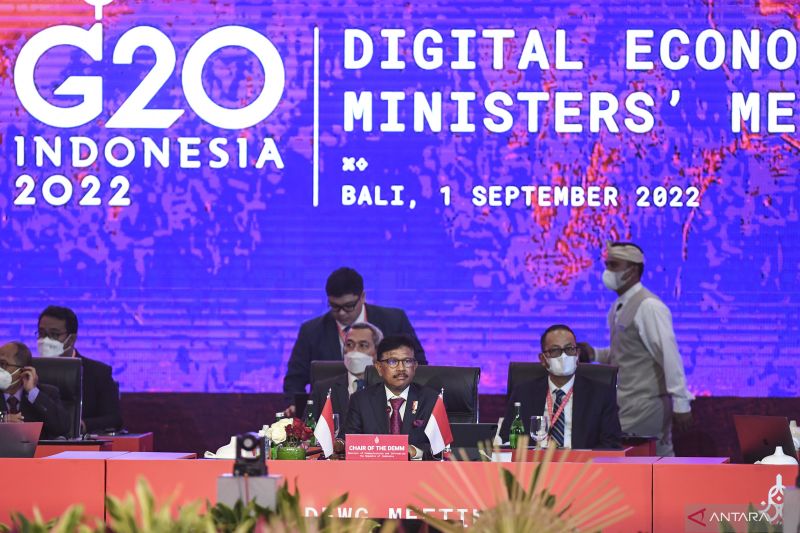 The G20 DEWG meeting is economic cooperation, not a political defense pact.
NUSA DUA, BALI (ANTARA) – The G20 Digital Economy Working Group (DEWG) will not discuss global geopolitical issues, especially between Russia and Ukraine, Communications and Information Minister Johnny G. Plate said.
"The G20 DEWG meeting is an economic cooperation, not a political defense pact," he told reporters here on Thursday.
Plate said it was aware of the fact that several G20 member states had condemned Russia's aggression against Ukraine.
related news: Indian delegate praises Indonesia for successfully hosting DEWG meeting
However, some G20 members were unwilling to discuss the topic, arguing that the DEWG is intended to serve as a platform for economic cooperation rather than a forum for discussing politics. he added.
"Indonesia recognizes the impact of the geopolitical situation on the global economy. As a neutral and impartial chairman of the G20, Indonesia has bridged discussions in line with the DEWG's main mandate on digital economy issues. "It's not a political issue," he said.
According to Plate, the DEWG meeting and its peak meeting mechanism led by him is the general view of digital economy ministers. There was no discussion among ministers during the meeting.
"As chairman, Indonesia is the moderator of the meeting. It is not easy to coordinate opinions, but (we) were able to successfully resolve the issue through Chain Summary," he said.
related news: Plate minister praises ITF for promoting digital innovation

On Thursday, the Digital Economy Ministers' Meeting (DEMM) G20 Digital Economy Ministerial Meeting 2022 Chair's Summary.
Mr Plate said that in addition to containing agreement on the DEWG, the document also addresses the dynamics of discussions among delegates to respond to global challenges.
related news: G20 DEMM reached consensus on three DEWG issues
related news: 4th DEWG: Ministry Promotes Collective Agreement on Bali Package
https://en.antaranews.com/news/247589/dewg-not-a-forum-for-discussing-russia-ukraine-conflict-minister DEWG is not a forum to discuss Russia-Ukraine conflict: minister