Asia
Diesel maintains stability through Pertalite purchase restrictions: KSP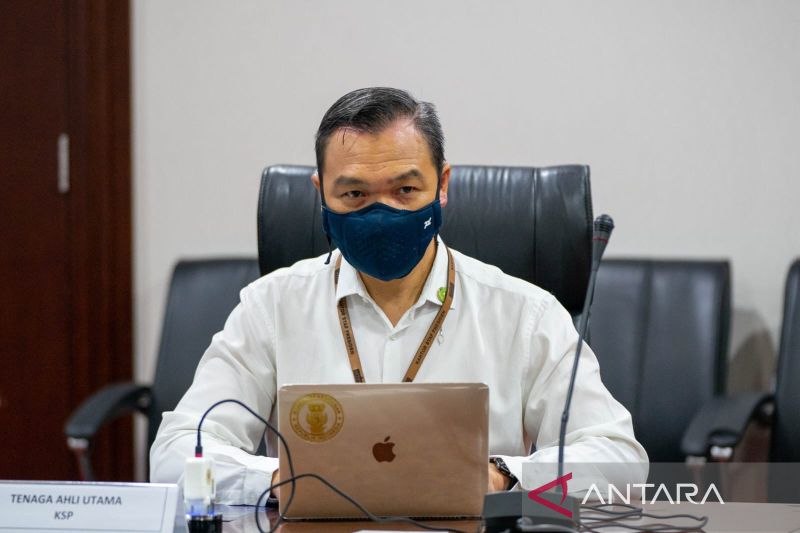 If unregulated (and likely), a one-year quota is not sufficient.This is to maintain our energy security
Jakarta (ANTARA)-According to the Presidential Staff Office, regulations on the purchase of pertalite and subsidized diesel are aimed at maintaining supply and ensuring effective and efficient distribution.
Without a set arrangement for these two fuels, the distribution could exceed the set quota, which would jeopardize national energy security, said Hageng Nugroho, chief expert at the presidential office. Said in his statement on Wednesday.
"If unregulated, the quota set for one year (which is very likely) is not enough, to maintain our energy security," he said.
related news: Energy Minister inspects Labuan Bajo's fuel infrastructure
As of July 1, 2022, PT Pertamina Persero tried out the MyPertamina application and set it as a requirement to distribute Pertalite and Solar fuels to targeted users. The trials will be held in several cities and districts in five states: West Sumatra, South Kalimantan, North Sulawesi, West Java and Yogyakarta, Nugroho said.
He said regulation is a form of state responsibility in maintaining the availability of goods in consideration of people's purchasing power.
The government has subsidized fuel to curb the rise in fuel prices in the domestic market as global oil prices have reached US $ 120 per barrel due to soaring global oil prices. However, due to the large price difference between subsidized fuels and non-subsidized fuels, the realization of public consumption of subsidized fuels exceeded the set quota.
Parterite consumption reached 80 percent in May 2022 from the allotted quota of 23.05 million kiloliters. Granted diesel consumption reached 93 percent of the total quota of 15.1 million kiloliters.
related news: The B20 Task Force highlights recommendations for supporting Net Zero Carbon
Therefore, he emphasized that the distribution of subsidized fuels must be regulated both by setting quotas and determining the subdivision of eligible recipients. With the segmentation of subsidy diesel beneficiaries now set, the distribution goals are clearer. Pertalite users, on the other hand, are less segmented, resulting in a wider range of recipients.
"Therefore, we need to regulate who can (get) Peltarite. For example, even if you can afford a car without subsidies, luxury cars (owners) still (get their share). Are you allowed? "He pointed out.
He praised the initiative and innovation of PT Pertamina Patra Niaga to conduct fuel distribution tests using the MyPertamina system. He encouraged everyone to participate in monitoring and managing the progress of the program. Then it will bring concrete benefits to the general public.
related news: Cilacap: Pertamina investigates oil spill on the Donan River
related news: Pertamina needs an app to buy fuel oil with subsidies
https://en.antaranews.com/news/236717/maintain-stability-through-diesel-pertalite-purchase-regulations-ksp Diesel maintains stability through Pertalite purchase restrictions: KSP