Middle East
Disney+ subscribers surge as Netflix stumbles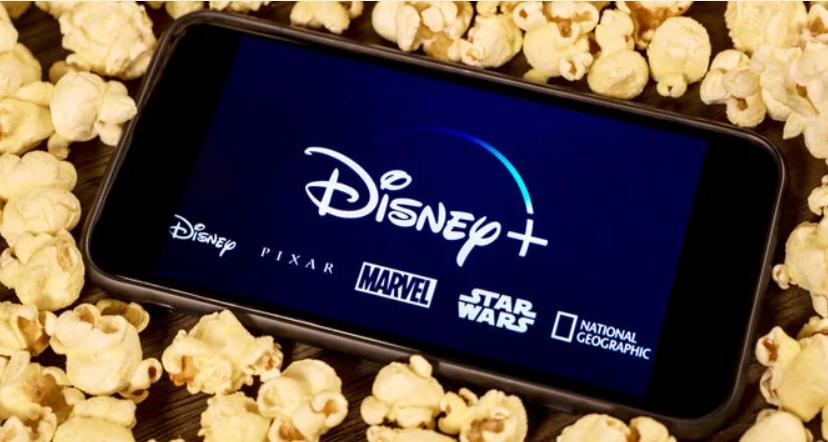 The Disney+ streaming service posted significantly more paying subscribers than expected in the last quarter as rival Netflix's client numbers fell, Wednesday's results showed.
Disney+ subscribers topped 152 million, up about 31% year-over-year, the company said in its earnings report.
Disney's earnings were also boosted by higher revenue from its theme parks. It was showing signs of recovery from curbing attendance during the pandemic.
The better-than-expected earnings Disney reported came as many tech giants that thrived during the pandemic curbed costs in the face of inflation, pushing people back to living in the real world rather than online. I was.
Disney stock rose more than 6% in aftermarket trading following the earnings release.
"Our world-class creative and business teams have delivered outstanding performances at our theme parks across the country, significantly increasing viewership for our live sports and streaming services," said Disney CEO Bob Chapek. had a great quarter with a significant increase in subscribers.
Chapek added that the 14.4 million Disney+ subscribers added in the recently ended quarter have brought the number of streaming services, including Hulu and ESPN+, to 221 million.
Subscribers across Disney's streaming services surpassed Netflix for the first time.
"Investors will breathe a sigh of relief at Disney's strong accounting (quarterly) earnings," said Paul Verna, principal analyst at Insider Intelligence.
"Streaming numbers will be seen as an indicator of the health of the market, especially with lackluster subscriber numbers for Netflix and Comcast."
Disney also announced that starting Dec. 8 in the United States, an ad-supported version of its streaming TV subscription service will be available for $3 per month less than the ad-free service.
Following Netflix's playbook, Disney has invested in shows produced outside the United States.
Citing a film concert and documentary series focused on BTS, who have become a sensation in South Korea's music scene, Chapek said the company plans to "increase" its investment in such local original content. .
He expressed confidence in Disney's theatrical films, including the highly anticipated addition of Black Panther: Wakanda Forever to Marvel's superhero lineup.
The trailer for the movie "Black Panther" was viewed more than 170 million times in the first 24 hours after its release, Chapek said.
"Disney still faces economic uncertainty and fierce competition, but its performance has been at least temporarily offset by Wall Street's pessimistic view of the company and even the It will soften the view of the entertainment industry."
Rival Netflix reports losing subscribers for the second quarter in a row, but the streaming giant battles fierce competition and a tightening of its audience belt.
Losing 970,000 paying customers in the most recent quarter was below expectations, and Netflix's subscribers fell just short of 221 million.
"Our challenge and opportunity is to accelerate our revenue and membership growth and to better monetize our large audience," the company said in its earnings report.
After years of amassing subscribers, Netflix lost 200,000 customers worldwide in the first quarter compared to the end of 2021.
Netflix said in its earnings report that it expected to reach 1 million paying subscribers this quarter.
Netflix executives have revealed that they will be stricter on sharing logins and passwords to allow more people to access the platform's content without paying.
Netflix said it will work with Microsoft to launch cheaper subscription plans that include advertising to attract new subscribers.
The ad-supported offer adds to the three account options already available, with the cheapest plan being offered at $10 per month in the US.
arb news
http://www.eyeofriyadh.com/news/details/disney-subscribers-surge-as-netflix-stumbles Disney+ subscribers surge as Netflix stumbles